Sensory play ideas to help your child seamlessly transition from the stimulating environment of their school to being stuck at home on a rainy day.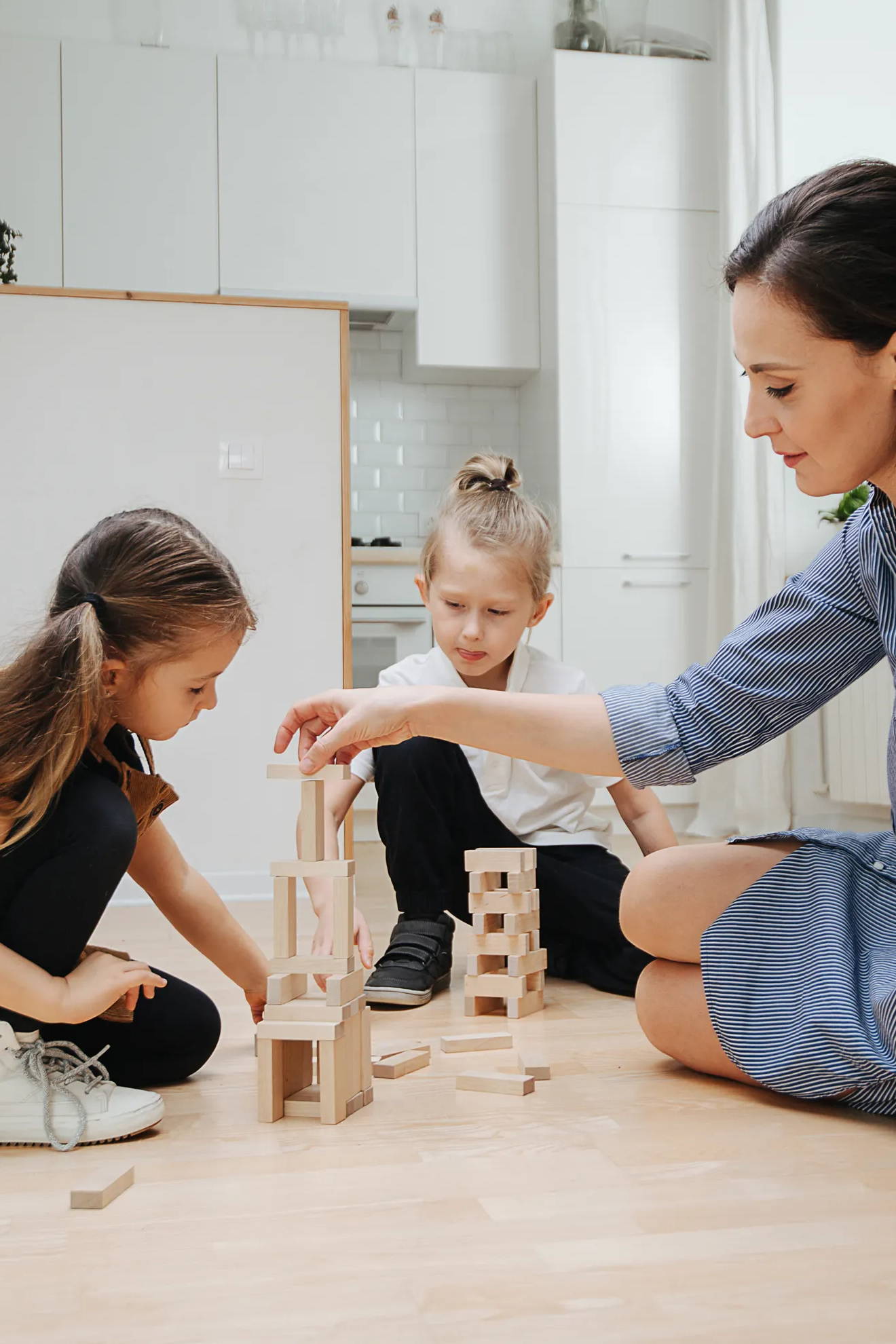 Sensory play is any activity that supports and stimulates your child'ssenses. In young children with Sensory Processing Disorder, ADHD, or autism, it is highly important to utilize techniques like sensory play to help your child build and develop skills. Sensory play engages all of your child's senses and improves their motor skills, using scientific processes to support your child's development.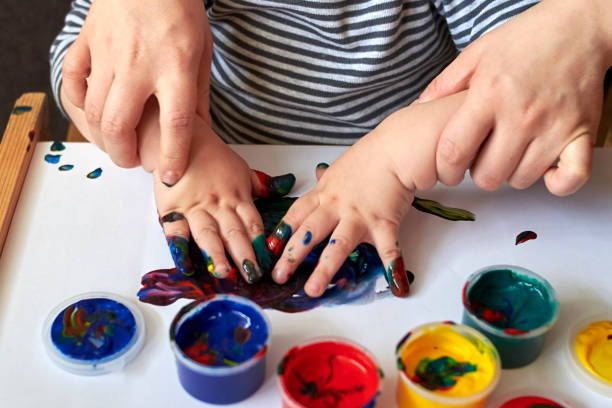 How Can Sensory Play Help Your Child?
Sensory Play stimulates the brain while encouraging children to use all of their senses. In some activities, this can look like using their sense of touch, smell, taste, sight, or even hearing. This can even be moving around physically and moving their body. Simply feeling how their body moves through space or interacts with the environment around them is a mode of sensory play. These techniques allow your child to explore the world around them in a way that feels safe to them. For children with Sensory Processing Disorder, ADHD, or autism sensory play is immensely beneficial.
Sensory play can help to support you and your child on a rainy day when your child may be either over or under-stimulated. The key is finding the balance. Each child has their own window of tolerance for the level of stimuli they can take in from their environment. These activities will help to calm their system and bring them back into a safe place within their window of tolerance.
You can encourage your child through new ways of exploration, by allowing them to be curious and work through problem-solving in safe ways. Building new nerve connections in the brain and developing motor skills are just some of the benefits of sensory play.
Children with sensory processing disorder may have a more difficult time communicating verbally. Engaging in these activities allows them to communicate in ways that do not always have to be verbal. Sensory play also promotes social skills, communication, and sharing which will lead to a higher level of self-confidence in your child.
1. Painting with Feathers
Painting with feathers is similar to allowing your child to paint with their hands and fingers, and if they end up choosing to do that during this activity that is okay. Let your child play, explore, and get a little messy. Painting with feathers will have a very different feeling than with a paintbrush or with their fingers, that is the point. This activity, like many other sensory play or messy play activities, helps to improve your child's motor skills. Specifically, with feathers, you will help to support your child's fine motor skills and hand-eye coordination.
What you need:
Varying colors of water-based non-toxic paint
Craft feathers
Paper
Method
Start with a blank piece of paper and colors of your child's choosing. Set up your paint colors next to the piece of paper. Allow your child to experiment with the different colors and how they each paint with the feathers.
This is a great way to get your kids outside and a safe way to let them experience a little adventure without being overstimulated. Plan a scavenger hunt for the kids using different textured areas of your yard. Include an activity or something to find in the grass, mud, flowers, water, or any area that will give them different textured experiences.
What you need:
Box
Sand
Paint brushes (your child may also choose to draw with their hands and fingers)
Method
Place sand into a bin, box, or another container. A cardboard box is most recommended for easy clean-up. Poor a small amount of sand into the container, enough to have one even layer across the bottom.
Magnet painting is a fun and unique way of improving your child's motor skills. Watch your child be creative in new ways while they are magnetized by the creative process.
What you need:
Box
Paper
Magnets and metal objects (we recommend small cookie cutters and other objects that will magnetize)
Method
Place the paper inside of the box. Next, on each side of the paper put drops of paint colors (these will go inside the box with the paper). 4-5 colors are recommended but do as many as you like or let your child pick the colors that they want to use. Place the metal objects inside of the box, on top of the paper, and the magnets below the box. This will allow you and your child to drag the objects through the paint and over the paper creating a charming work of art.
This activity takes some prep work. You will need to create the base for this activity before your child engages with it. Glue paint is a great way to create something that is more than fridge worthy. When finished these can resemble a stained-glass window, and parents will want to try this too as it is a calming and meditative sensory activity. Don't be afraid to color and paint outside the lines.
What you need:
Elmer's or school glue
Black acrylic paint
Paper
Watercolors
Paint brushes
Method
Empty out some of the glue from the container and squeeze in some black acrylic or water-based paint. Make sure that this is mixed thoroughly. Now that you have your glue mixture you can start to draw a design on the paper. You will need to do this ahead of time because the glue mixture must dry before you can paint. Make sure to make it abstract, if you want to make specific shapes you can. Once this is dry you can have your child paint with watercolors in the shapes. Hang to dry.
Bring the farmer's market inside on a rainy day with this activity.
What you need:
Paper
Vegetables and fruit (we recommend carrots, corn, apples, melons, mushrooms, and citrus fruits)
A knife to cut your stamps
Method
Cut all vegetables and fruit into small pieces. These will be your stamps. Use the flat side of each vegetable or fruit and dip it into the paint color of your choosing. Next, place it on a piece of paper and press it firmly. Lift slowly and you will have your stamp. You can choose to do one vegetable per piece of paper or allow your child to make a story with multiple vegetables, the possibilities are endless.
Creating a Seamless Sensory Play Activity
You can help to limit the amount and type of stimuli your child experiences. This results in fewer tantrums and more time to connect with your child. As a parent, it can be hard to watch your child go through the ups and downs of a sensory overload. But it is possible to have fewer meltdowns and fewer tantrums. Through techniques like sensory play, you can help to build your child's confidence and support their development.
Choosing techniques that support your child will ultimately lead to their improved well-being. Not all days have to be filled with tears. Help your child seamlessly navigate through life's ups and downs by building confidence with these activities.
We hope that you found these activities to be inspiring and helpful for you and your child. Let us know in the comments what some of your favorite sensory play activities are and why your child enjoys them.