AND HOW SEAMLESS GARMENTS CAN HELP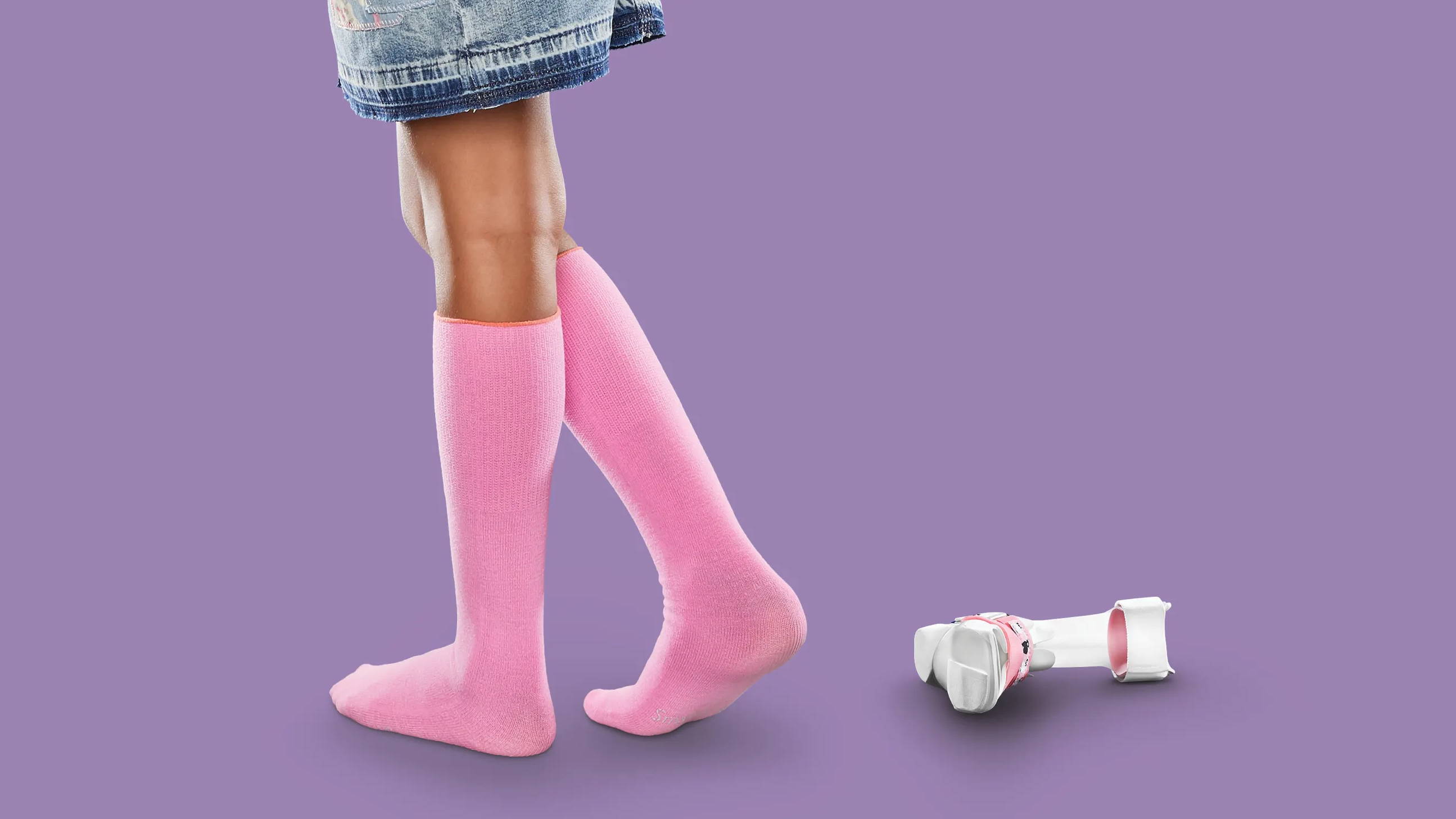 WHY YOU NEED SEAMLESS GARMENTS
Mobility impairment can be caused by many conditions experienced by both adults and children. Regardless of what causes the impairment, an orthotic brace, such as an AFO, KAFO or SMO brace, is often a common solution. Orthotic braces help patients to regain their strength, balance, and ultimately independence. Frequently, this life-changing solution results in a newfound challenges when the brace causes rubbing, irritation and discomfort to the feet and legs. This can be especially compounded when socks slide or bunch under the brace, or contain a raised seam, all of which can cause additional rubbing and points of irritation.
Eliminate Points of Irritation + Protect Skin
If you or your child wears an orthotic brace, a SmartKnit AFO, KAFO, or SMO sock is a necessity. SmartKnit products are completely seamless, eliminating this annoying point of irritation. Our products stay in place without causing indentations on the skin. Our materials are made of super soft yarns to provide kids and adults with extra comfort. The form-fitting design fits snuggly, but not tightly, to feet, avoiding the wrinkling and bunching that causes additional points of irritation between the AFO brace and the skin. Finally, the moisture-wicking properties keep feet dry and healthy.
OUR RECOMMENDATIONS FOR MOBILITY IMPAIRMENT
Therafirm®, Core-Spun by Therafirm®, Ease by Therafirm®, TheraSport by Therafirm®, Core-Sport by Therafirm®, SmartKnit®, SmartKnitKIDS®, and Knit-Rite® are brands of Thuasne®
Proudly made in USA in Kansas City, KS and Hamlet, NC.