AND HOW AFO SOCKS CAN HELP
Blisters, Irritation + Athlete's Foot
Clubfoot is a common congenital foot deformity where the foot is turned inward. Many cases of clubfoot are treated using a series of stretching, casting, and bracing. The bracing part of treatment may include wearing an ADM brace up to 24 hours per day. The near constant wearing makes children vulnerable to pressure sores, blisters, and athlete's foot, especially at the location of straps that usually need to be fastened tightly to hold the foot in the correct position.
Prevention of Foot Conditions + Irritations
Children with clubfoot usually wear an ADM brace, which is similar to an AFO brace. A seamless brace sock is essential to preventing pressure sores and blisters. Our AFO socks are made with super soft yarns that protect the child's feet and legs from painful rubbing and irritation. Moisture wicking yarns keep feet dry, which help to prevent athlete's foot. SmartKnit AFO feature long lengths that allow the socks to be folded over the ADM brace straps, which prevent the straps from snagging or catching on bedding when worn during sleep.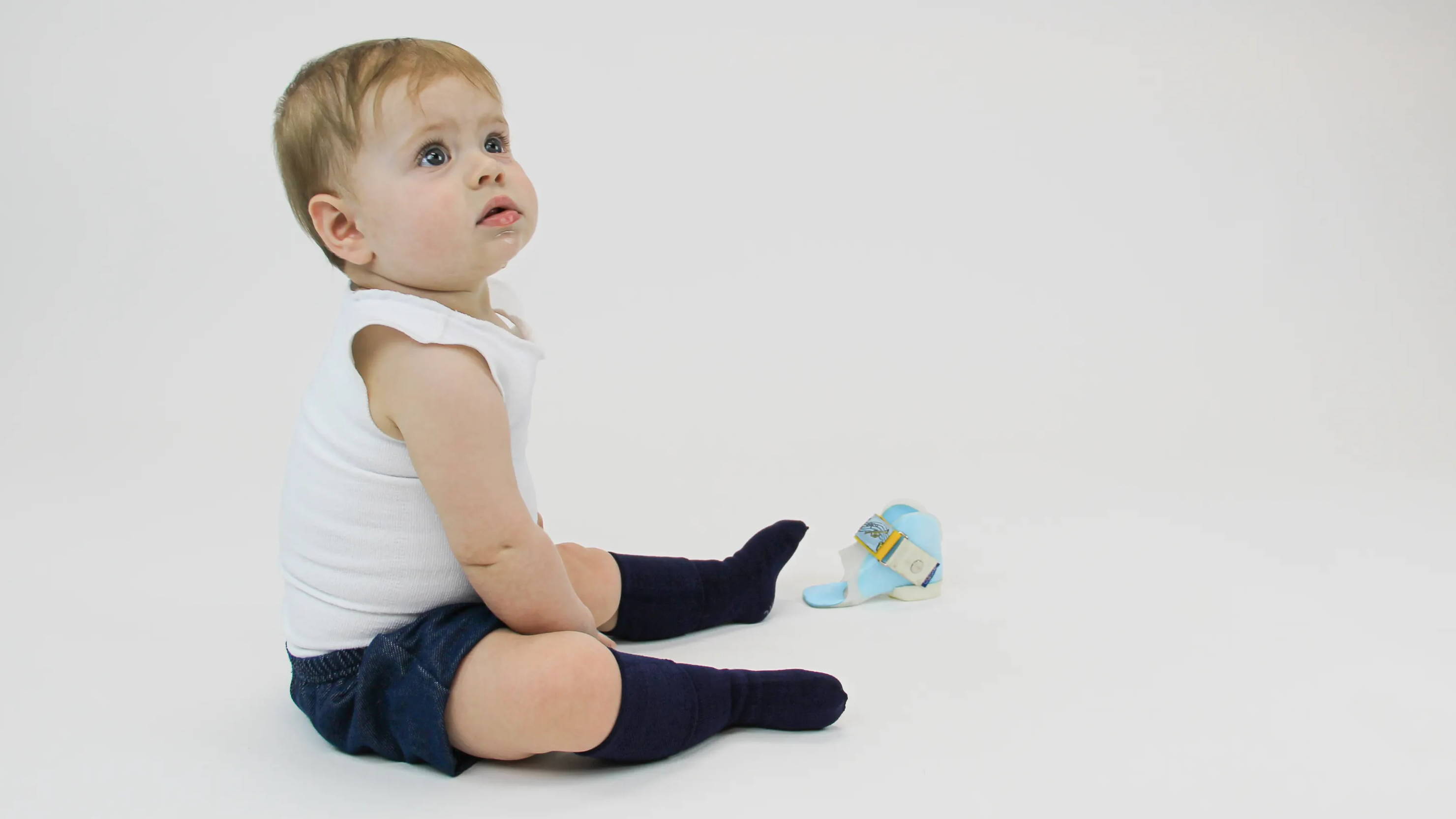 ---
OUR RECOMMENDATIONS FOR CLUBFOOT
---
© 2022 Knit-Rite, LLC
Therafirm®, Core-Spun by Therafirm®, Ease by Therafirm®, TheraSport by Therafirm®, Core-Sport by Therafirm®, SmartKnit®, SmartKnitKIDS®, and Knit-Rite Direct® are brands of Knit-Rite, LLC, a subsidiary of ThuasneUSA.
Proudly made in USA in Kansas City, KS and Hamlet, NC.
This is general information and not intended to diagnose or treat patients. It is the provider's responsibility to ascertain the appropriateness of individual applications
of compression therapy. Patients should always consult with their provider prior to wearing compression products.
Contraindications:
Compression products should not be worn and are contraindicated if you have any of the following conditions: severe arterial insufficiency, cutaneous infections,
acute dermatitis, wet dermatosis, uncontrolled congestive heart failure, skin irritations, allergies to dyes.