AND HOW GRADIENT COMPRESSION CAN HELP
WHY YOU NEED GRADIENT COMPRESSION
The lymphatic system is part of the immune system, which carries white blood cells throughout the body. Lymphedema occurs when there is damage or blockage to the lymphatic system causing a build-up of fluid in the soft body tissues. The increased fluid causes significant swelling. Damage or blockage to the lymphatic system is commonly attributed to removal of lymph nodes during cancer treatment, but can also occur after other surgeries and limb injuries.
Alleviate and Prevent Lymphedema Symptoms
Wearing gradient compression is a common treatment for lymphedema. Compression helps to limit how much lymph fluid is able to build up in the limbs by helping to move the fluid along through the lymph system. Compression support to the muscles additionally helps the muscles to pump fluid through the body and prevent pooling and swelling.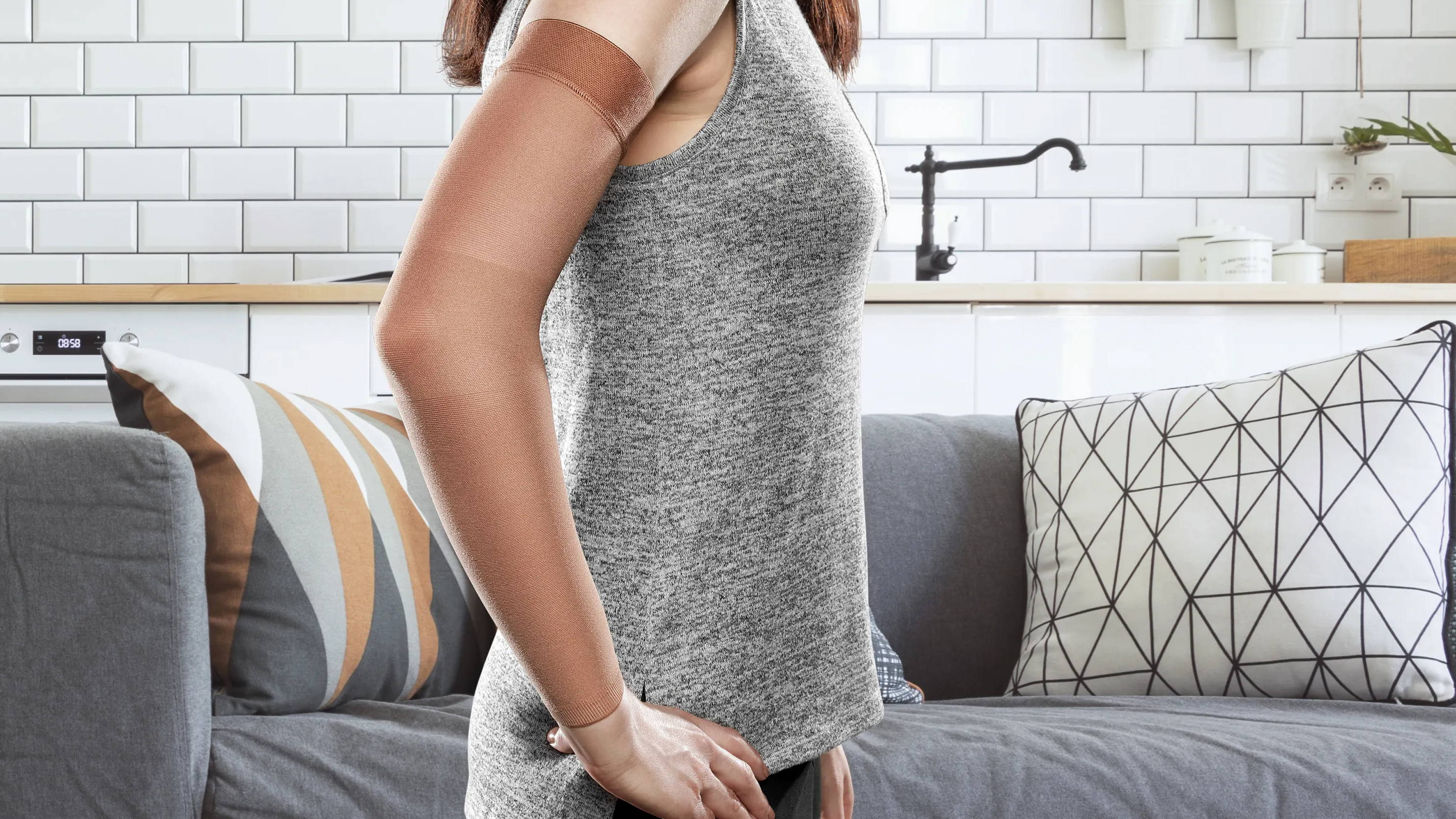 OUR RECOMMENDATIONS FOR GRADIENT COMPRESSION
Therafirm®, Core-Spun by Therafirm®, Ease by Therafirm®, TheraSport by Therafirm®, Core-Sport by Therafirm®, SmartKnit®, SmartKnitKIDS®, and Knit-Rite® are brands of Thuasne®
Proudly made in USA in Kansas City, KS and Hamlet, NC.
This is general information and not intended to diagnose or treat patients. It is the provider's responsibility to ascertain the appropriateness of individual applications
of compression therapy. Patients should always consult with their provider prior to wearing compression products.
Contraindications:
Compression products should not be worn and are contraindicated if you have any of the following conditions: severe arterial insufficiency, cutaneous infections,
acute dermatitis, wet dermatosis, uncontrolled congestive heart failure, skin irritations, allergies to dyes.