REDUCED RECOVERY TIME + PERFORMANCE
AND HOW COMPRESSION CAN HELP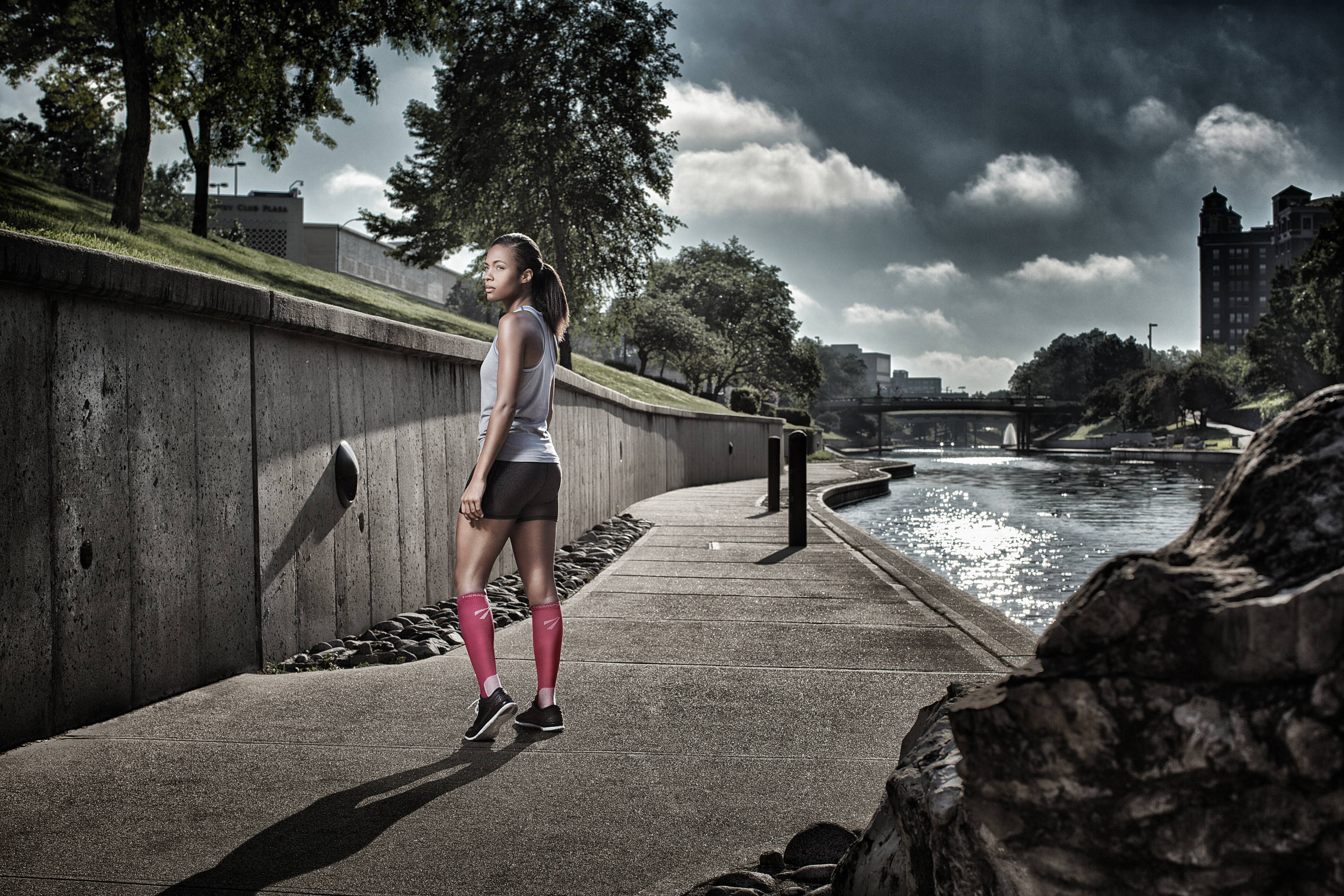 WHY YOU NEED ATHLETIC COMPRESSION
Enhance Performance, Recovery, and Endurance
Serious athletes know the importance of natural enhancers of performance, endurance and post-workout recovery. The best way to increase performance is to improve blood flow. An increase of oxygen to the muscles allows an athlete to push harder or further, or work out a little longer. The increase in oxygen also benefits athletes post-workout. Oxygen acts as an anti-inflammatory and boosts wound healing.
Wearing compression socks during and after athletic activity is an easy and natural way to boost blood flow delivering oxygen to the muscles. The gradient compression of Core-Sport and TheraSport Athletic Compression socks is greatest at the ankle and gradually decreasing as it moves up the leg. This gradual decrease encourages blood flow back to the heart, which then circulates it throughout the body. The snug support of compression socks has the added benefit of improving balance, reducing vibration and stress to the muscles, and preventing soft tissue damage and shin splints.
OUR RECOMMENDATIONS FOR PERFORMANCE + RECOVERY
Therafirm®, Core-Spun by Therafirm®, Ease by Therafirm®, TheraSport by Therafirm®, Core-Sport by Therafirm®, SmartKnit®, SmartKnitKIDS®, and Knit-Rite® are brands of Thuasne®
Proudly made in USA in Kansas City, KS and Hamlet, NC.
This is general information and not intended to diagnose or treat patients. It is the provider's responsibility to ascertain the appropriateness of individual applications
of compression therapy. Patients should always consult with their provider prior to wearing compression products.
Contraindications:
Compression products should not be worn and are contraindicated if you have any of the following conditions: severe arterial insufficiency, cutaneous infections,
acute dermatitis, wet dermatosis, uncontrolled congestive heart failure, skin irritations, allergies to dyes.