AND HOW AFO INTERFACE SOCKS CAN HELP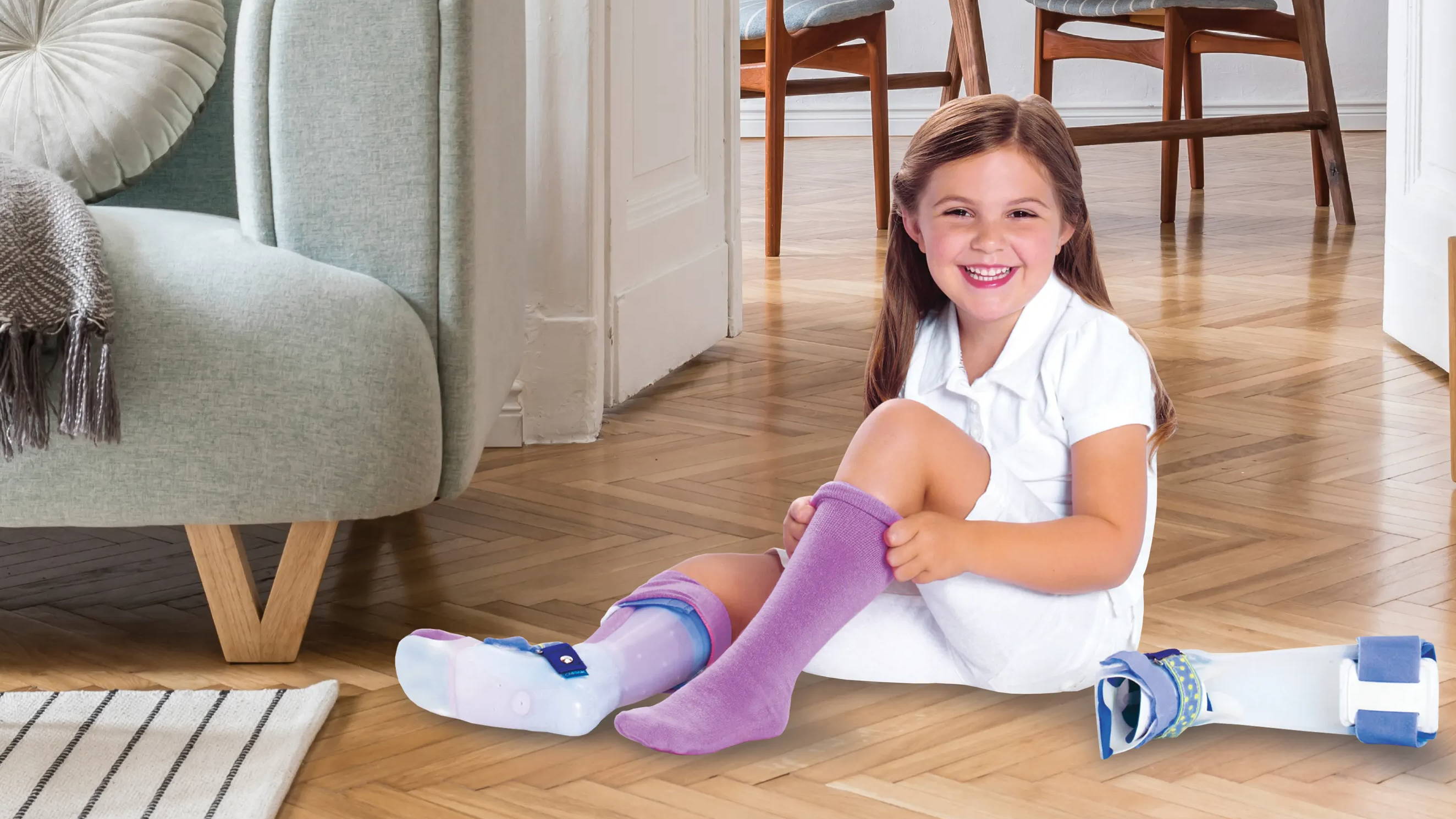 WHY YOU NEED AN AFO OR KAFO INTERFACE
Irritation From Leg Braces
Both adults and children can experience mobility impairment cause by a variety of conditions. Physicians treating many of these conditions will use an orthotic brace, such as an AFO, KAFO, or SMO brace. These braces help patients to regain or enhance their strength, balance, and independence. While an orthotic brace can be life-changing for many patients, they can have a few downsides as well, namely in the rubbing, irritation and discomfort that patients may experience when wearing them. Other causes of irritation include raised sock seams that rub between the brace and the skin, as well as socks that slide or bunch under the brace.
Protect Feet and Legs From Painful Irritation
In order to protect your feet from painful irritation and injury, a good orthotic interface is a must. SmartKnit AFO, KAFO, and SMO interface socks are completely seamless, which avoids one point of irritation. They stay in place without causing indentations on the skin. Our products are made from super soft yarns which providing patients with extra comfort. The socks feature a form-fitting design, which helps to eliminate wrinkling and bunching that causes irritation between the orthotic brace and the skin. SmartKnit AFO Socks are also moisture wicking, helping to keep your feet dry and healthy.
OUR RECOMMENDATIONS FOR AFO AND KAFO INTERFACES
Therafirm®, Core-Spun by Therafirm®, Ease by Therafirm®, TheraSport by Therafirm®, Core-Sport by Therafirm®, SmartKnit®, SmartKnitKIDS®, and Knit-Rite® are brands of Thuasne®
Proudly made in USA in Kansas City, KS and Hamlet, NC.
This is general information and not intended to diagnose or treat patients. It is the provider's responsibility to ascertain the appropriateness of individual applications
of compression therapy. Patients should always consult with their provider prior to wearing compression products.
Contraindications:
Compression products should not be worn and are contraindicated if you have any of the following conditions: severe arterial insufficiency, cutaneous infections,
acute dermatitis, wet dermatosis, uncontrolled congestive heart failure, skin irritations, allergies to dyes.