AND HOW COMPRESSION CAN HELP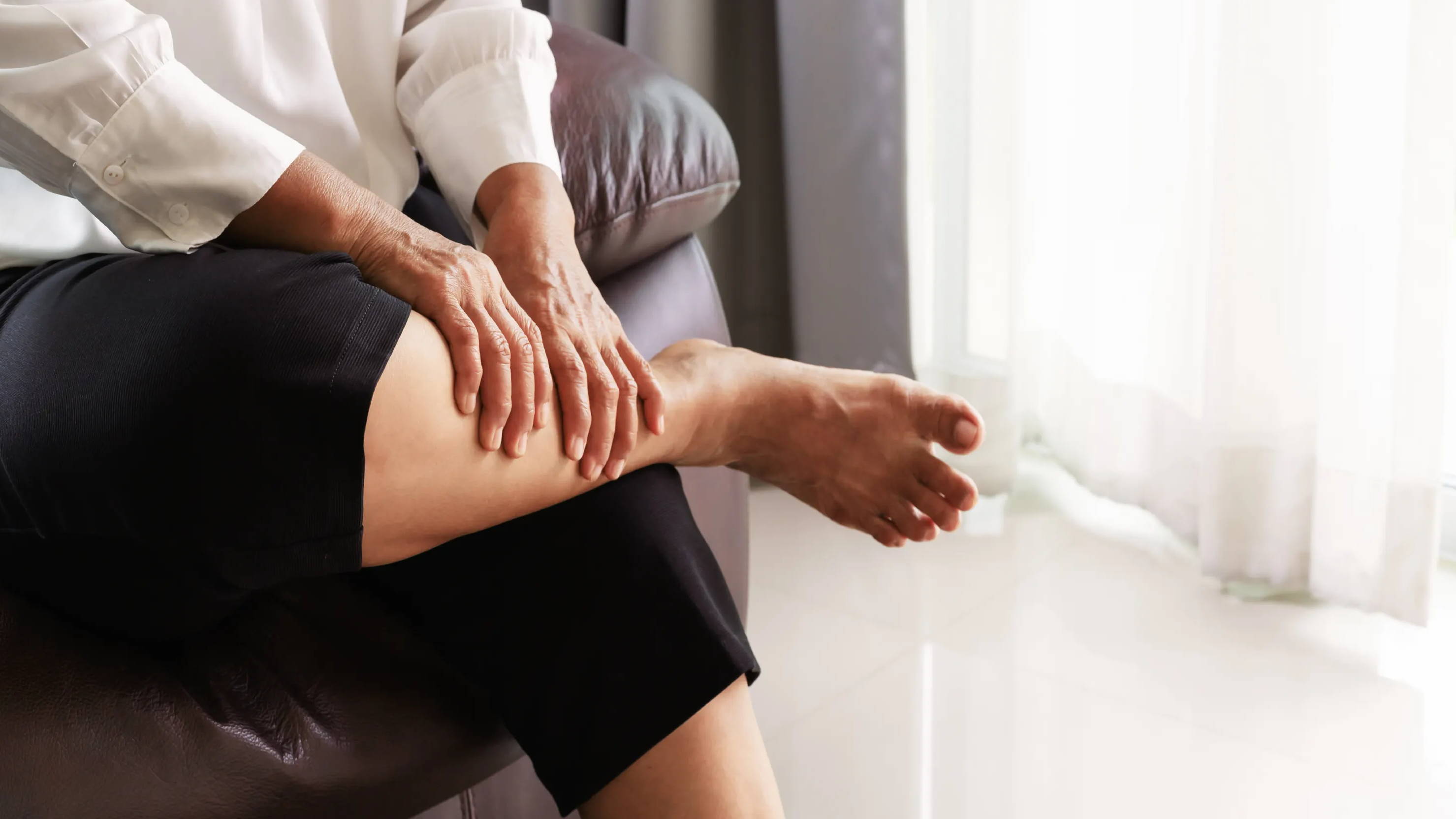 Thrombosis is a condition when a blood clot forms and blocks a vein. Deep Vein Thrombosis or DVT is when this condition occurs in the deep veins, usually in the legs. What is particularly dangerous about thrombosis or DVT is that it can lead to a pulmonary embolism, when a blood clot breaks off and travels through the bloodstream to the lungs, cutting off blood supply. A pulmonary embolism is the most serious result of DVT and can cause sudden death.
Blood clotting is a natural process that happens to plug a wound and stop external bleeding. When the blood pools in the veins from poor blood circulation, it can lead to clots forming. Improving blood flow can help prevent DVT. Gradient compression is greatest at the ankle and gradually decreases further up the leg. This gradual decrease encourages blood to flow back to the heart instead of pooling in the legs.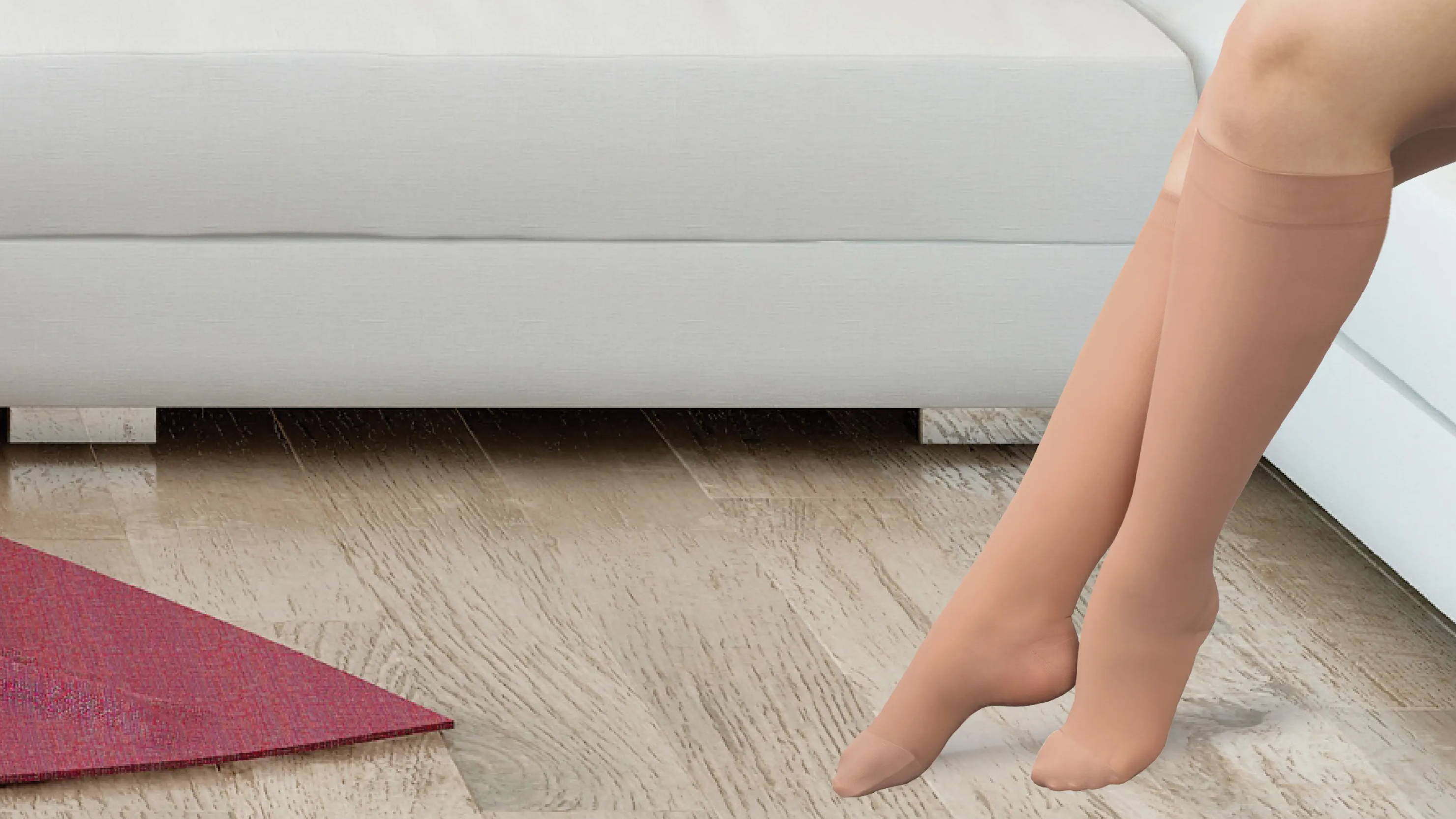 OUR RECOMMENDATIONS FOR COMPRESSION
Therafirm®, Core-Spun by Therafirm®, Ease by Therafirm®, TheraSport by Therafirm®, Core-Sport by Therafirm®, SmartKnit®, SmartKnitKIDS®, and Knit-Rite® are brands of Thuasne®
Proudly made in USA in Kansas City, KS and Hamlet, NC.
This is general information and not intended to diagnose or treat patients. It is the provider's responsibility to ascertain the appropriateness of individual applications
of compression therapy. Patients should always consult with their provider prior to wearing compression products.
Contraindications:
Compression products should not be worn and are contraindicated if you have any of the following conditions: severe arterial insufficiency, cutaneous infections,
acute dermatitis, wet dermatosis, uncontrolled congestive heart failure, skin irritations, allergies to dyes.