AND HOW COMPRESSION CAN HELP
WHY YOU NEED ATHLETIC COMPRESSION
Shin Splints refer to pain along the shin bone or tibia and are very common among athletes, military members, and dancers. Typically, they occur when an athlete has increased the intensity of their workout and overworks their muscles. The overwork coupled with repetitive stress to the connective tissues along the tibia can lead to painful shin splints. Often shin splints are also accompanied by light swelling in the lower leg.
Prevention + Relief From Painful Shin Splints
Although shin splints can and will heal without any treatment, they are painful and the healing process is slow. Wearing compression socks can help to relieve the pain while healing and prevent future shin splints. Increased circulation from gradient compression aids in healing, while the snug pressure helps to relieve any inflammation. In addition, the same snug pressure provides support for the muscles and tendons. Paired with good supportive shoes, compression socks can help prevent painful shin splints.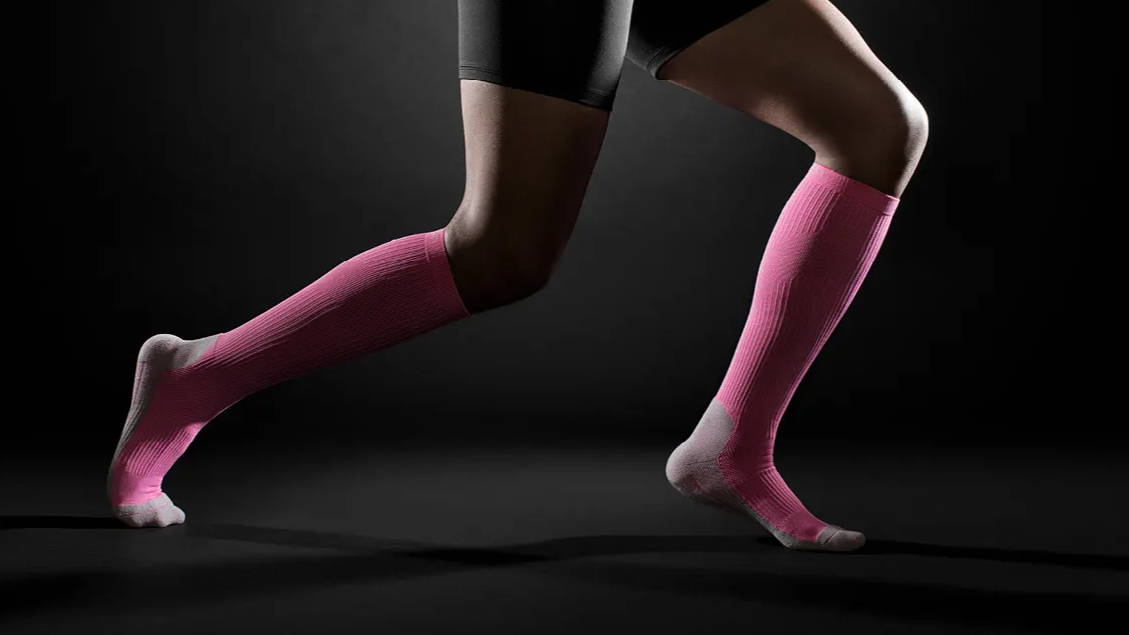 OUR RECOMMENDATIONS FOR SHIN SPLINTS
Therafirm®, Core-Spun by Therafirm®, Ease by Therafirm®, TheraSport by Therafirm®, Core-Sport by Therafirm®, SmartKnit®, SmartKnitKIDS®, and Knit-Rite® are brands of Thuasne®
Proudly made in USA in Kansas City, KS and Hamlet, NC.
This is general information and not intended to diagnose or treat patients. It is the provider's responsibility to ascertain the appropriateness of individual applications
of compression therapy. Patients should always consult with their provider prior to wearing compression products.
Contraindications:
Compression products should not be worn and are contraindicated if you have any of the following conditions: severe arterial insufficiency, cutaneous infections,
acute dermatitis, wet dermatosis, uncontrolled congestive heart failure, skin irritations, allergies to dyes.