Here are some tools to help your children have a more successful school year.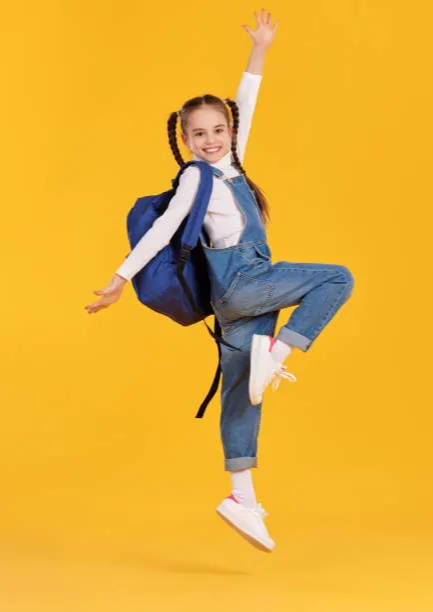 Help Your Children Stay Calm, Focused, and Ready to Learn
Are you starting to see stores fill up with crayons, pencils, backpacks, and notebooks? Mid-summer is traditionally when parents around the country begin stocking up on supplies for the coming school year. Parents of children with anxiety, ADHD, autism, or sensory processing disorder may want to include some additional supplies to help their children have a more successful school year. In addition to SmartKnitKIDS Seamless garments, the list below features helpful sensory items to aid your children in staying calm, focused, and ready to learn. All items can be found on Amazon. SmartKnitKIDS items can be purchased at shopthuasne.com, as well as Amazon.
---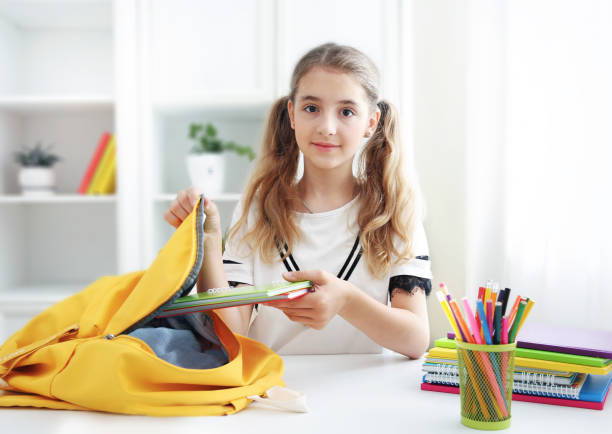 Some children have a difficult time in a classroom, because they have trouble sitting still. Fidgets are a great way to allow children to have a non-distractive outlet for their extra energy, providing them with better focus and attention. There are many types of fidgets available. The best types for classrooms tend to be ones that are not disruptive and can be used quietly.
1. Chewable Fidget Necklace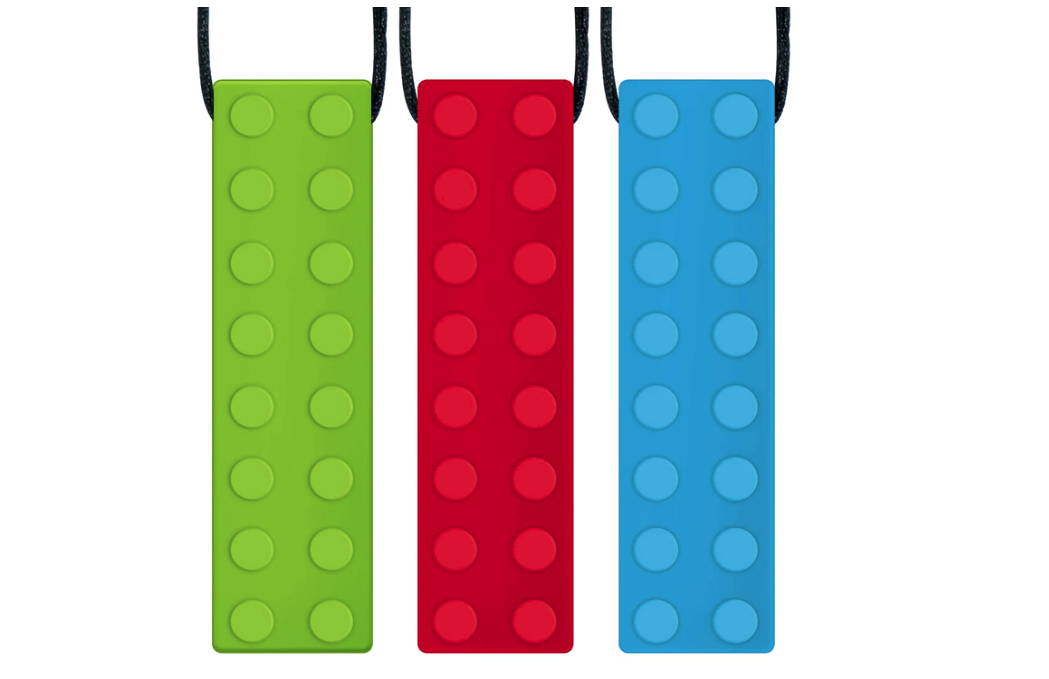 ---
Chewable fidget necklaces are a useful fidget option for children who have a tendency to put things in their mouths. A fidget necklace is made of safe materials and can be kept conveniently around the child's neck.
Image Source: Amazon
2. Sensory Water Bead Fidgets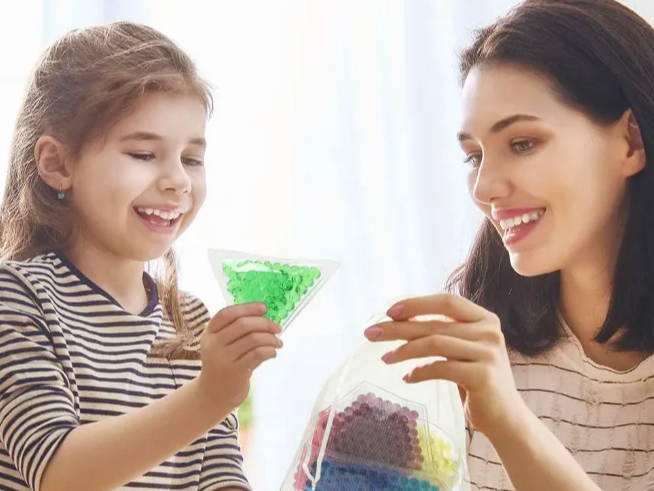 ---
A hand fidget is a good solution for children who need to play with something in their hands. A water bead fidget is cool, comfortable and clean.
Image Source: Amazon
3. Inflatable Wobble Seat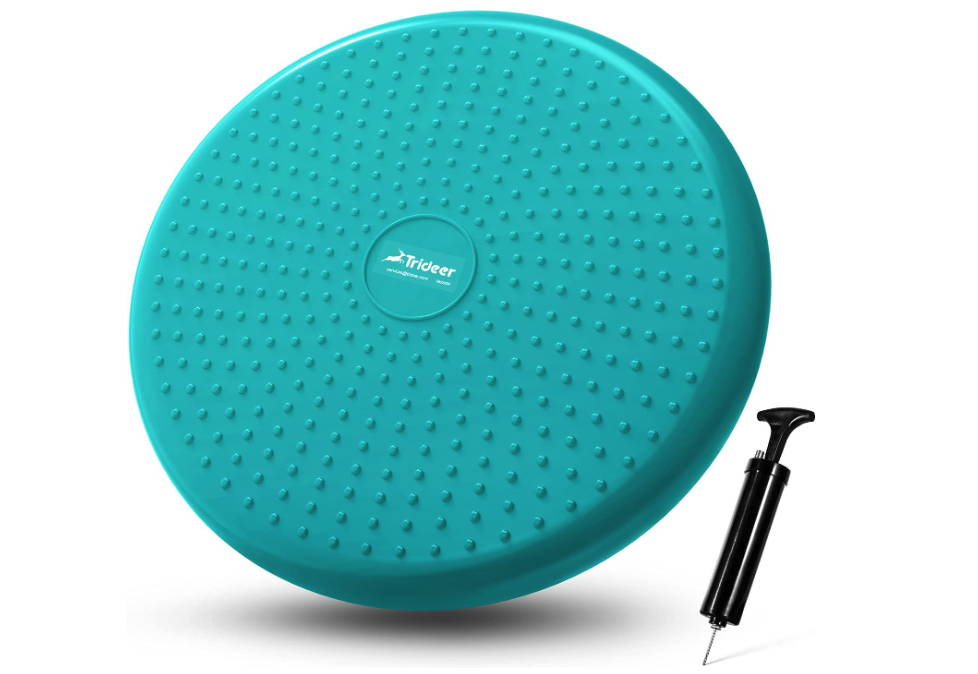 ---
Children who frequently wiggle in their chairs could benefit from an inflatable wobble seat. The seat allows kids to sit still during the long school day without causing disruptions to the classroom.
Image Source: Amazon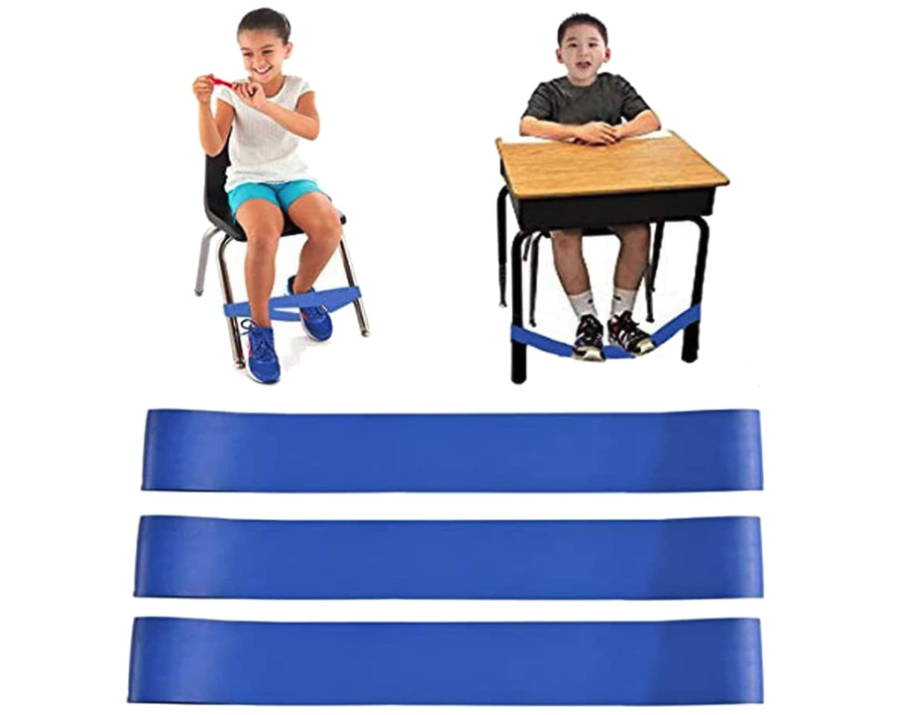 ---
This type of fidget allows kids to move their legs back in forth in their chair, helping them to increase focus and attention.
Image Source: Amazon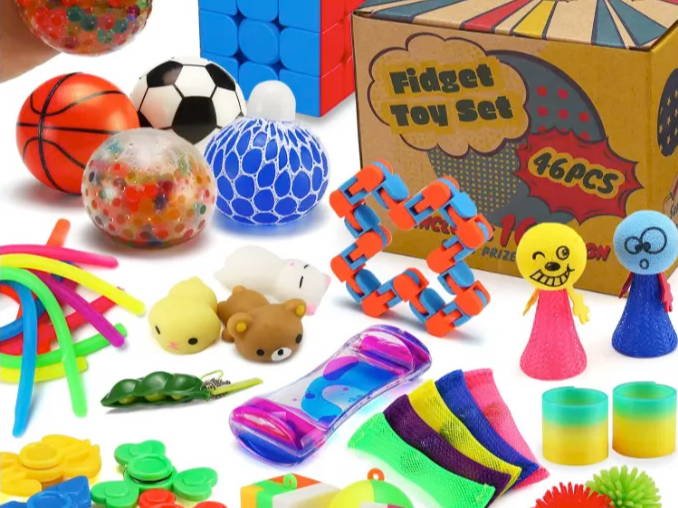 ---
A fidget kit is a great option for children that need to frequently change their solutions. A fidget kit, like this one, gives children several fun and useful options that they can cycle through. Try a different fidget everyday.
Image Source: Amazon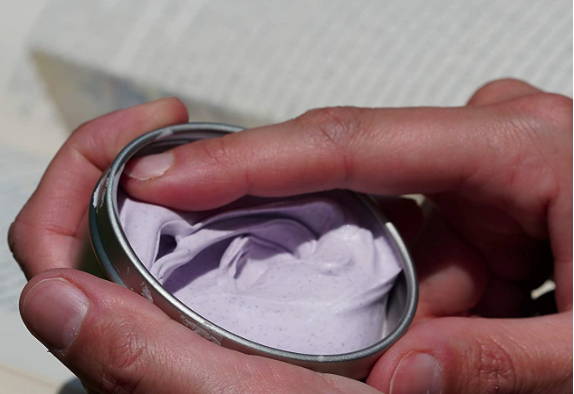 ---
Lavender is known as calming scent. Keep a tin of lavender putty in the child's desk that they can pull out when feeling moments of anxiety. Children can stretch and roll the putty releasing the lavender scent to help them feel calmer and more in control.
Image Source: Amazon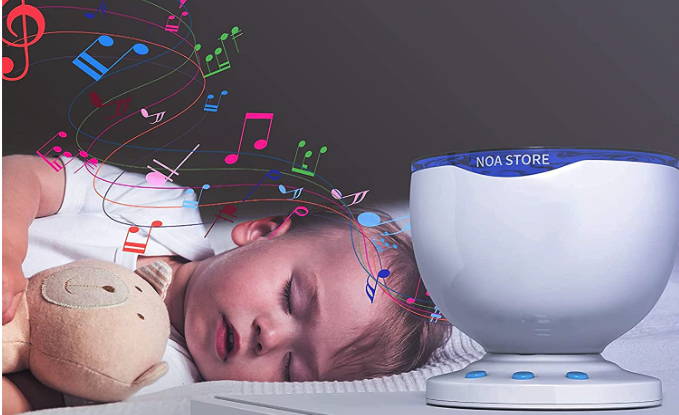 ---
For some children, the idea of going back to school leaves them feeling a little anxious. A device like this sensory projector may allow them to fall asleep easier so that they're more rested for the school day.
Image Source: Amazon
8. Coping Skills Workbook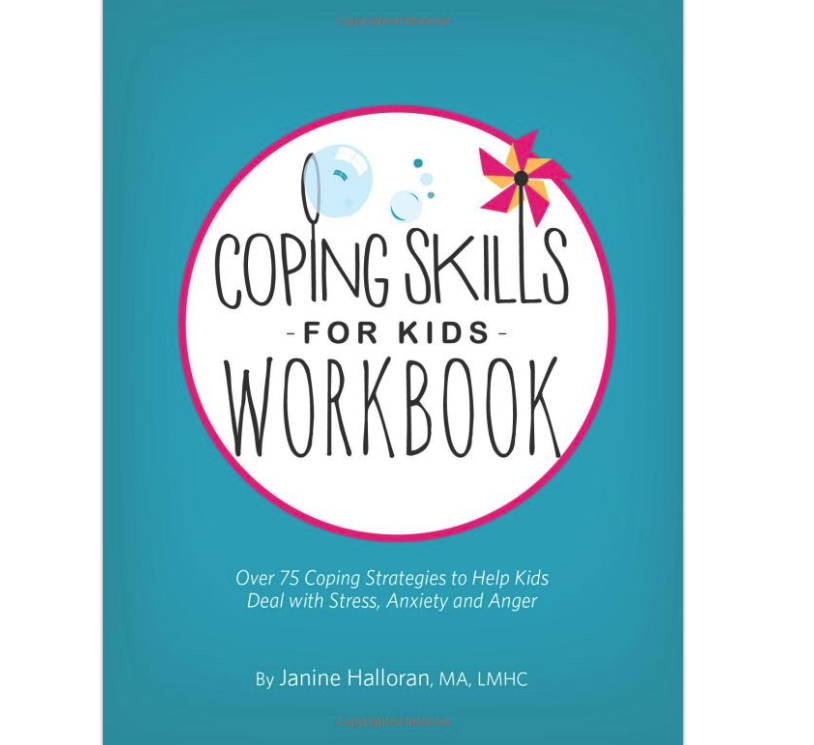 ---
This handy workbook will give children multiple skills for learning to cope in stressful or anxiety-inducing situations.
Image Source: Amazon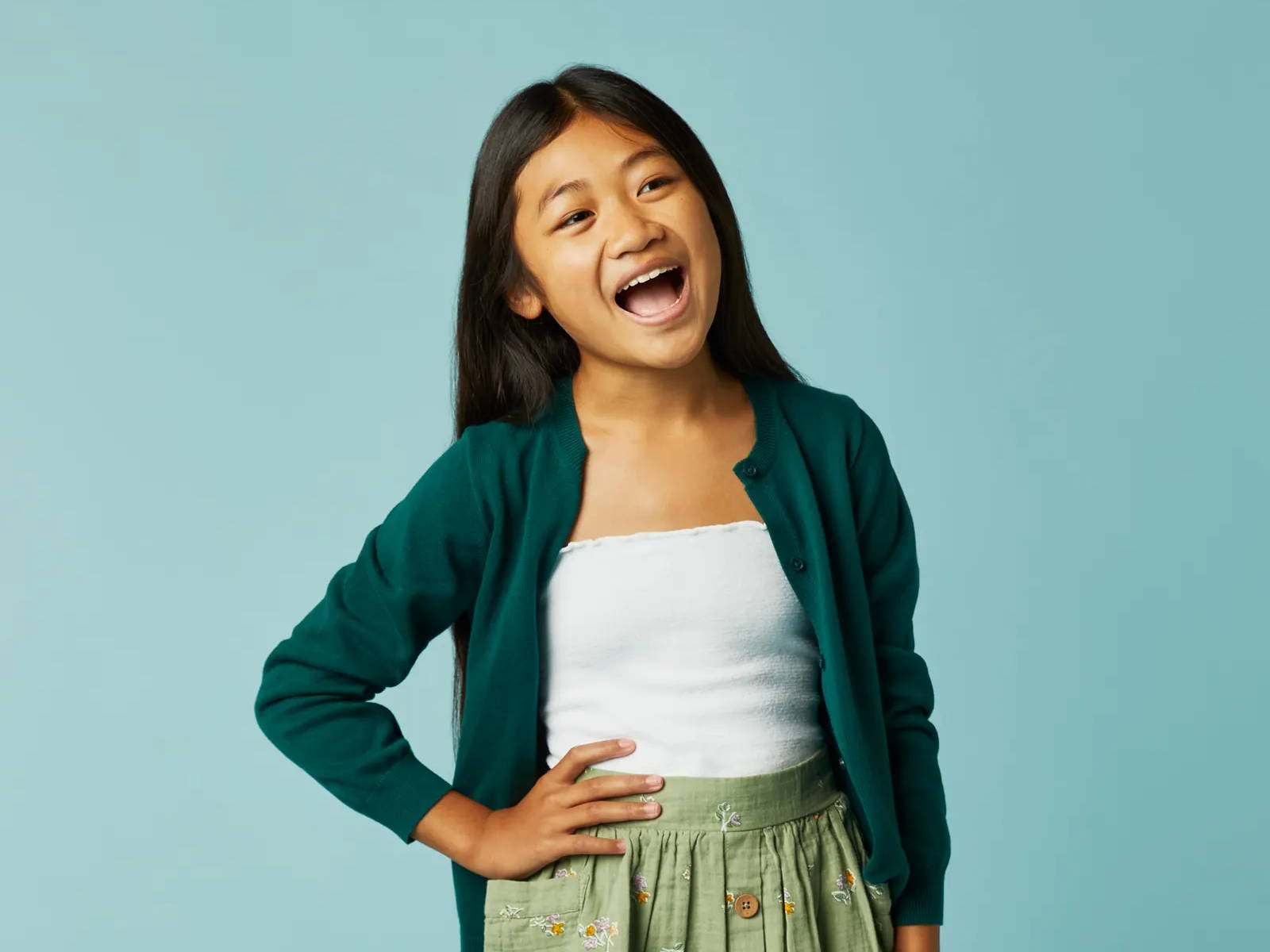 ---
SmartKnitKIDS Compresso-T offers children deep pressure input that helps them to focus and pay closer attention, especially in a classroom setting. The garment is made of lightweight, super soft yarns and is completely free of tags, seams, elastic, or any other material that children find annoying or distracting.
10. Seamless Socks and Undergarments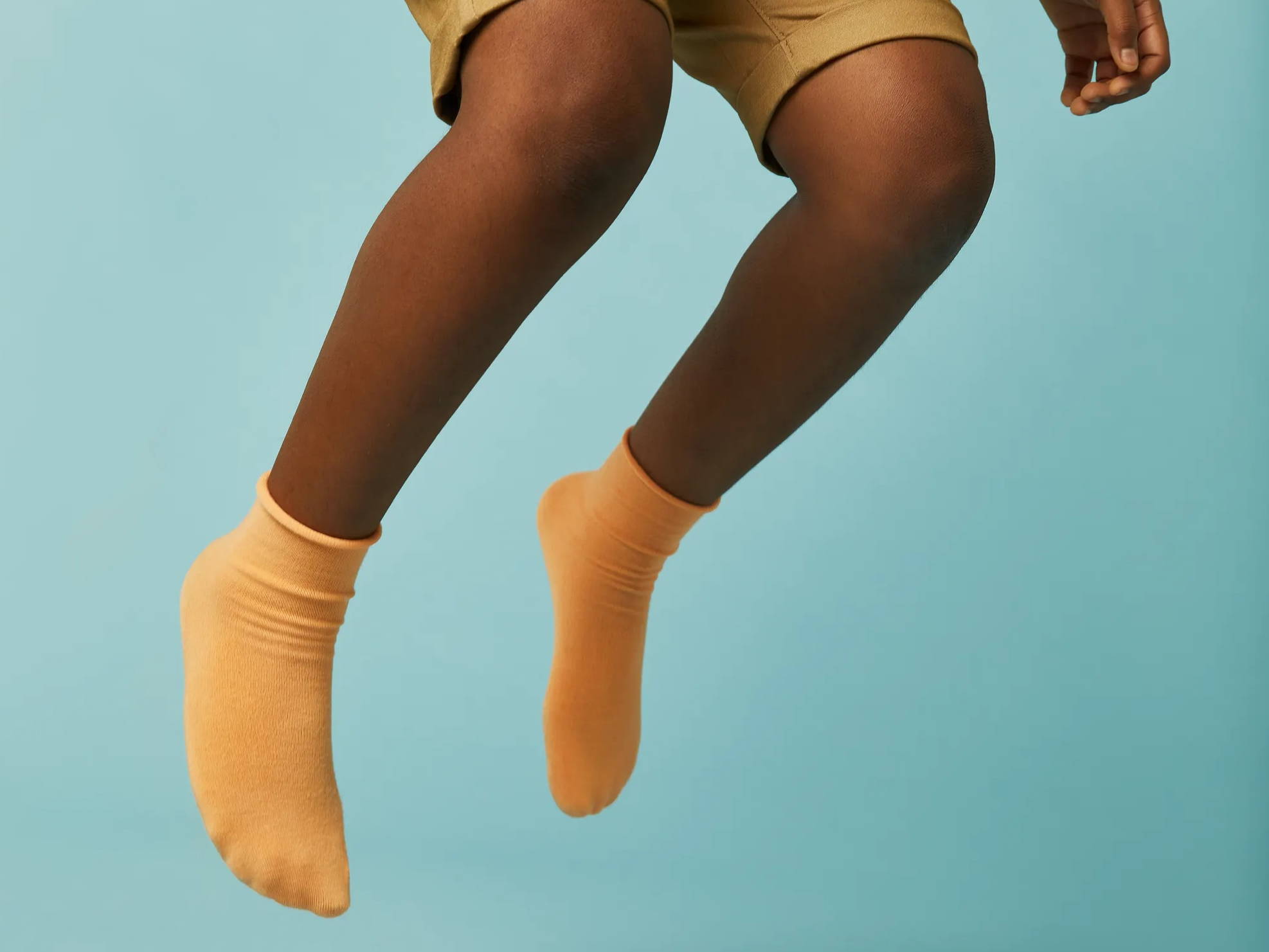 ---
SmartKnitKIDS Seamless Socks are knitted just like a caterpillar knits a cocoon, from the toe up. That means they are perfectly seamless. SmartKnitKIDS Seamless Undies and Bralettes are also completely seamless. All of our socks and undergarments are made with super soft, stretchy, moisture-wicking fibers making them some of the most comfortable socks around.
Getting kids ready for the big first day of school can be stressful for kids and parents alike. Hopefully, this helpful list of sensory products will help you and your family to have a happy and seamless first day back.