Socks that Offer Comfort and Pain Relief for People With Arthritis
Did you know that people with arthritis often have foot pain that can benefit from seamless socks?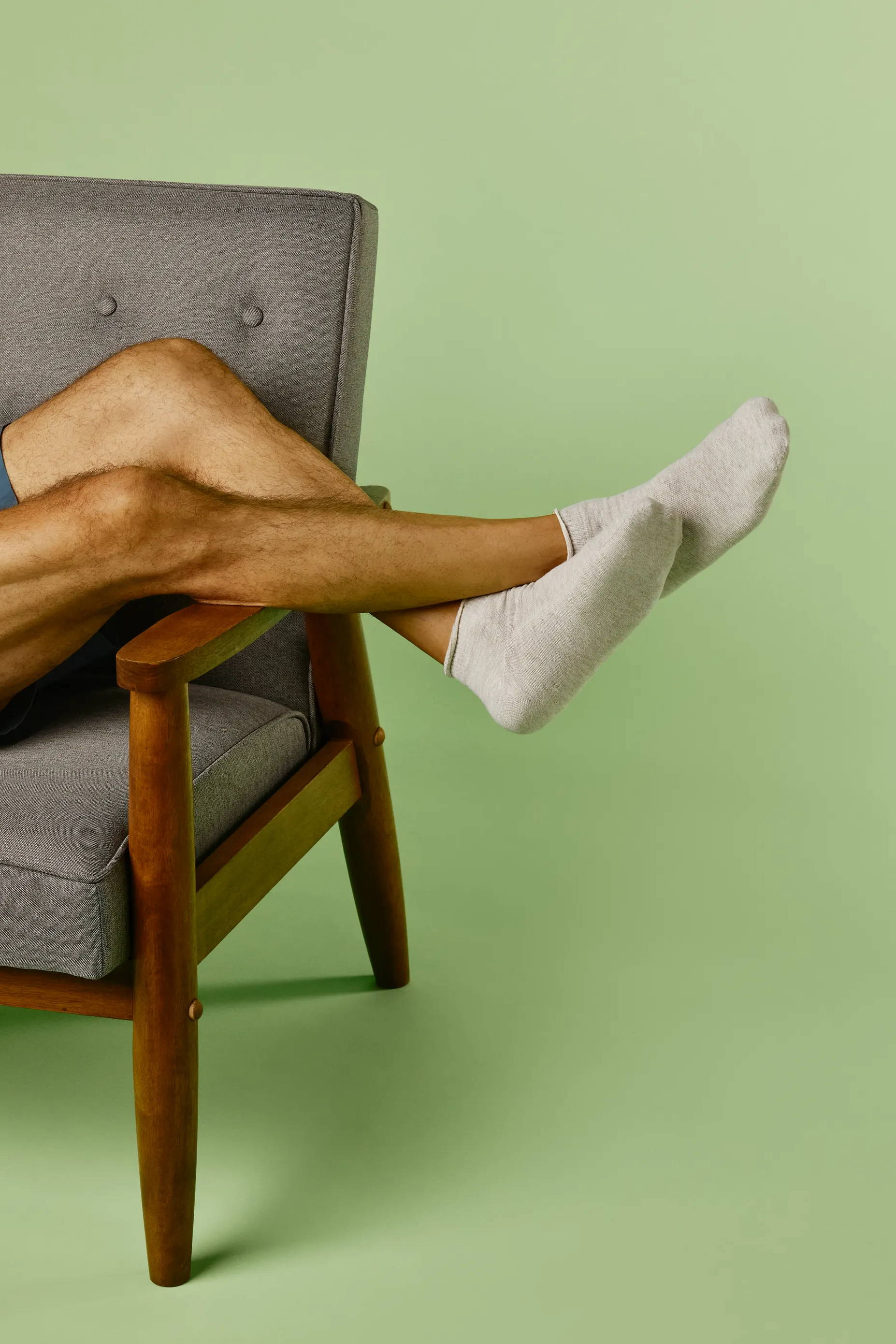 Arthritis is a condition that involves the swelling and tenderness of joints. Patients typically experience pain and stiffness in the joints. Because the feet have more than 30 joints, they are particularly affected by arthritis.
Types of Arthritis and the Effects on Feet
There are several types of arthritis and they all affect the feet differently.
Osteoarthritis is a degenerative form of arthritis where the cartilage breaks down over time. In regards to the feet, it can affect the joint that connects your big toe to your foot.
Rheumatoid arthritis is an autoimmune disease where your immune system attacks healthy cells within the body, causing painful inflammation in the joints. It usually is present in both feet, affecting the same joints in each foot.
Gout is a very painful type of arthritis that causes inflammation in the joints due to the body having a build-up of uric acid. It is very common in the joints of the big toe.
Psoriatic arthritis is a type of arthritis that causes swelling within the toes, as well as the areas where tendons and ligaments attach to the bones. Plantar fasciitis and bone spurs are common examples of this type of arthritis.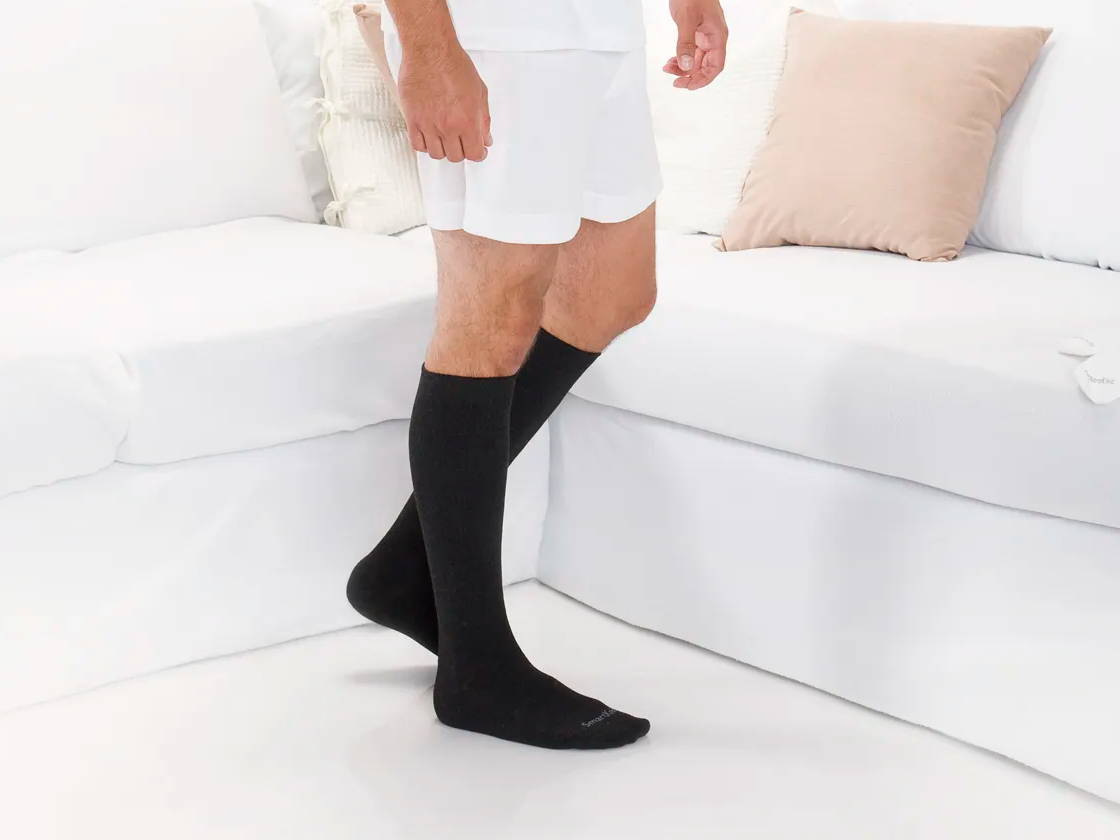 How Seamless Socks Can Help
The right footwear is an important arthritis treatment to people who live with chronic foot pain. But, a good arthritic foot care should not be limited to the right shoes. Wearing the right pair of socks can help to ease the pain associated with many types of arthritis. Seamless socks, like SmartKnit Seamless Socks, eliminate additional points of irritation, which is a welcome relief to those living with inflammation. Another helpful quality contained in SmartKnit socks is the stretchy yarns that provide a snug, form-fitting structure, which helps support the foot arches and tendons.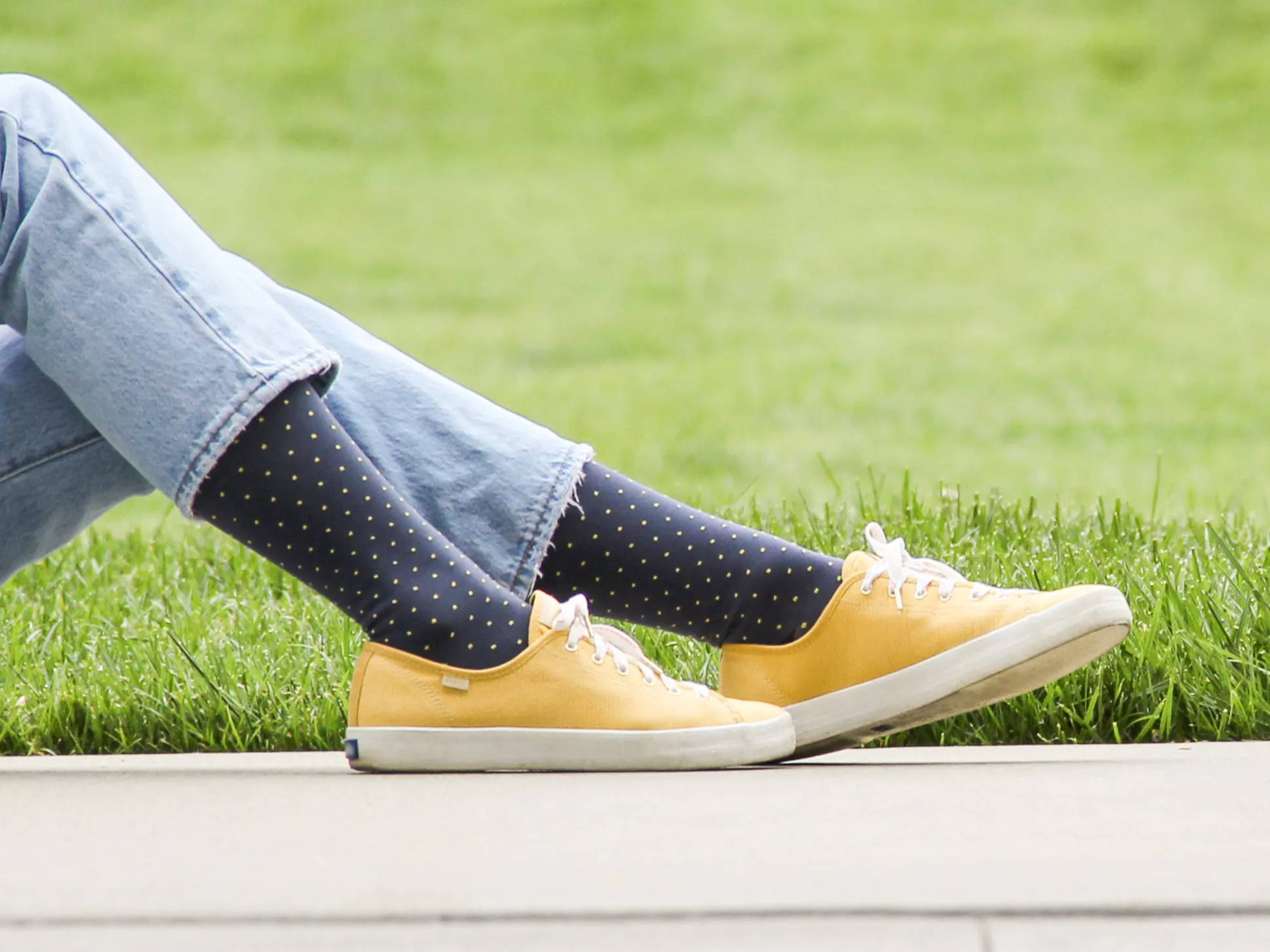 Compression may also offer some pain and swelling relief for people with arthritis. Mild compression applied to affected joints can help with fluid build up in affected joints that leads to swelling in the soft tissues. Compression also provides additional support and comfort that aids in mobility. Open-toe compression may be a reasonable option for arthritis sufferers, as well, since they leave the toes unrestricted. Ease Compression is available in both closed and open-toe styles.
Seamless and compression socks can offer some much-needed comfort and pain relief not experienced in standard socks.
Mayo Clinic; Creekyjoints.org; CDC; Cleveland Clinic
CONTRAINDICATIONS:
Compression products should not be worn and are contraindicated if you have any of the following conditions: Severe arterial insufficiency, cutaneous infections, acute dermatitis, wet dermatosis, uncontrolled congestive heart failure, skin irritations, allergies to dyes.
This is only general information and is not meant for the diagnosis or treatment of any medical conditions. Always consult your physician or other health care provider about all health concerns, conditions, and recommended treatments.