Choosing Back-to-School Clothes for a Child with SPD
If your children live with Sensory Processing Disorder or other sensory issues, you might be dreading your annual back-to-school shopping. Following these eight tips will help you to select new school clothes that your child will be willing to wear!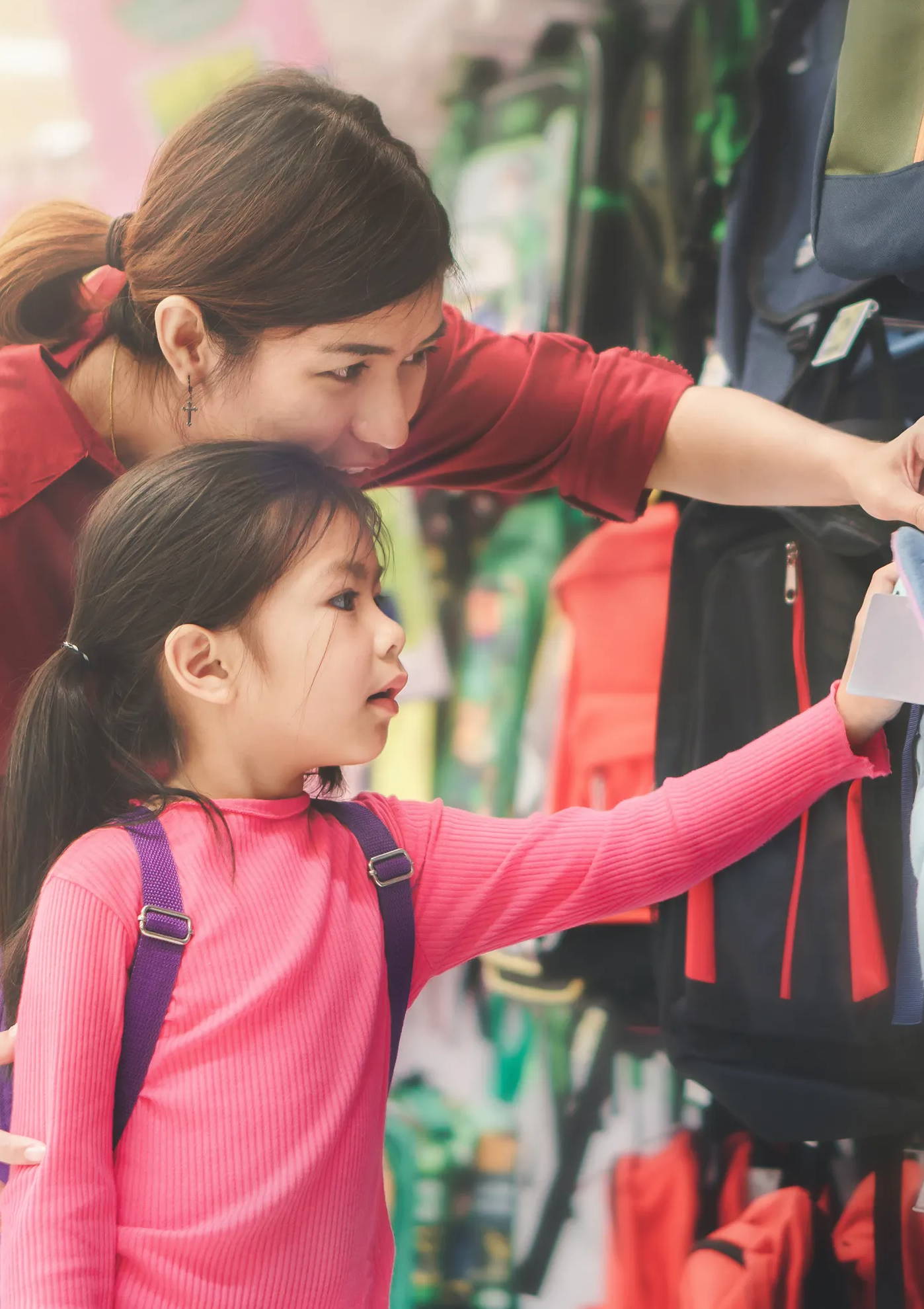 Pay Attention to Your Child's Preferences
Take your child shopping with you. Let him or her select outfits that feel good and are comfortable. They may choose clothes that are loose fitting or baggy. Or instead, they may prefer things to fit more snuggly. They may prefer certain fabrics or fasteners. Resist the urge to select outfits of your choosing. As long as the clothes are school appropriate, your child will be more likely to wear them if they have selected them by themselves.
Most experienced sensory parents will recommend seamless and tag-free clothes, those with no zippers, buttons, or buckles, and those that are extra soft. This especially goes for things like undergarments. Many children find SmartKnitKIDS seamless bralettes and undies to be more comfortable than traditional undergarments. They are all made with super soft materials and are knitted with no seams.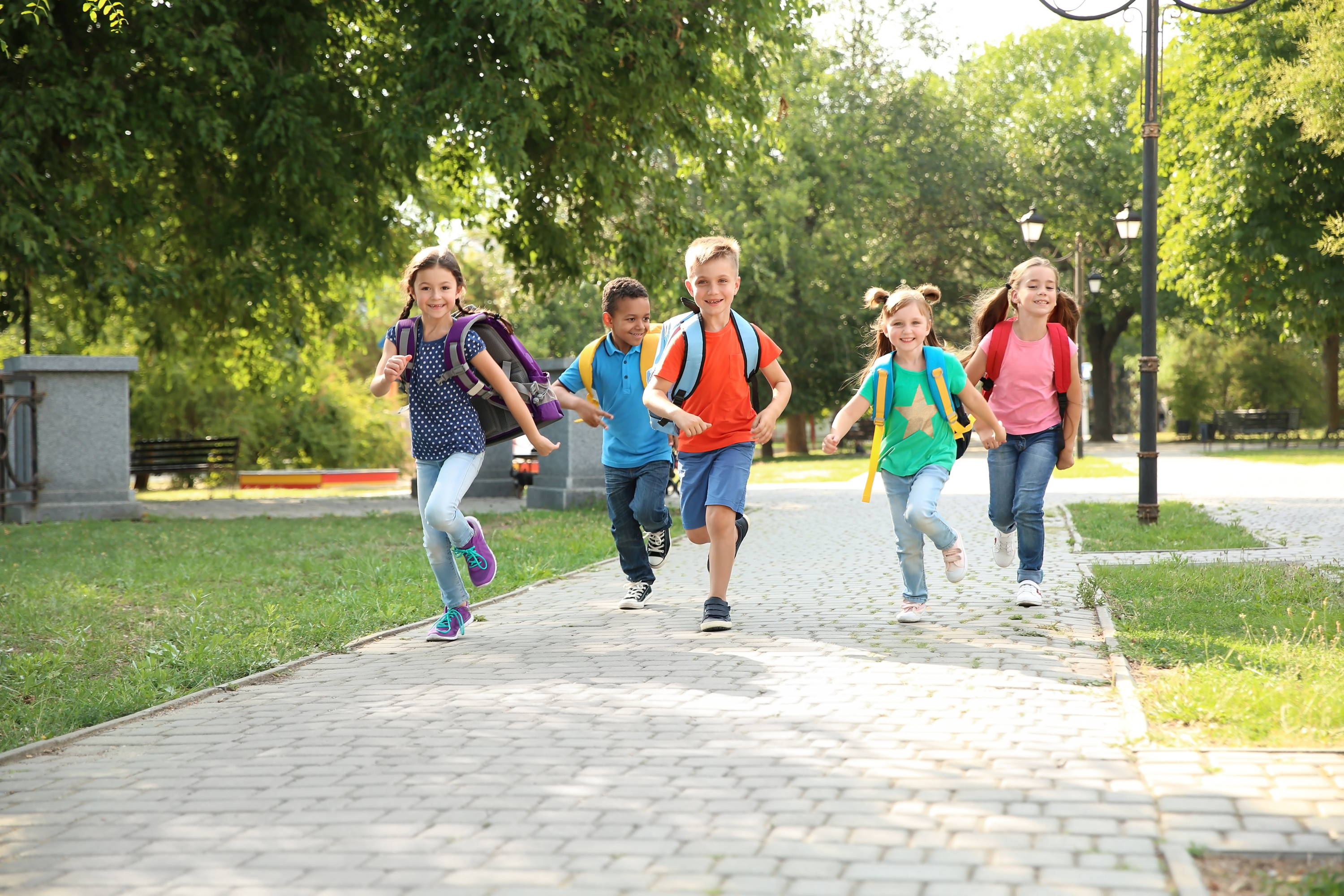 Wear New Items Before School Starts

Some clothes and shoes need to be "broken in" before they are comfortable. Do your school shopping a few weeks ahead of time. Then let your child wear her new clothes for short periods of time leading up to the start of school. You'll learn if there are things that make certain outfits annoying or uncomfortable.
Stock Up on Your Child's Tried and True

You know your child best. If you've found that a certain brand of t-shirt gets the most wear, buy several in different colors and even different sizes. You may get sick of seeing the same thing on your kid, but if your child is dressed and comfortable, you've scaled a mountain.
Choose Irritant-Free Laundry Detergent

This is something that can often-times be overlooked, but some people have sensitivities to certain dyes and perfumes in laundry detergent. For most people with this sensitivity, it can cause skin rash or irritation, but could also cause an itchy sensation. Most major detergent brands make a dye and perfume free version that will help cut down on sensitivity and irritation. Also, avoid dryer sheets.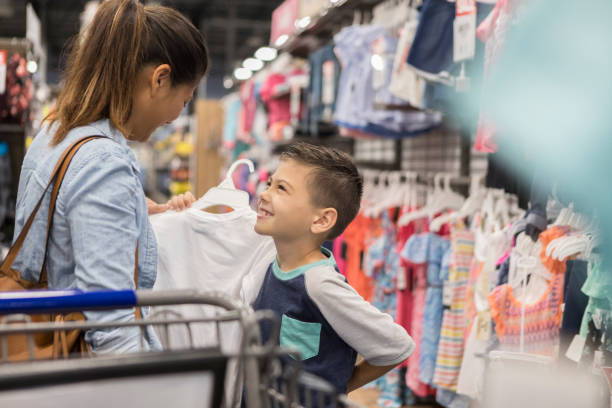 Some children find comfort in a routine and this can be especially true when dressing. If your child is one of these, help them come up with a comfortable routine of dressing in the morning. It will make school days go smoother. Another reason to practice dressing is that you will find there are some things that your child has difficulty with – buttons, or difficult snaps. You can help them work through these difficulties, or determine that a certain article of clothing may be better for home wear.
Choose Weighted or Compression Clothing

Many children with Sensory Processing Disorder find comfort in heavy garments. They might be most comfortable completely covered, or they may want to wear fleece or other heavier fabrics even when it's hot. Some have described this as putting a protective layer between them and the outside world. Weighted vests tend to offer a solution for some, but many of these options are not ideal in warm environments or warmer months. A compression shirt like a Compresso-T gives children a sense of protection and calming without bulky or unnecessary fabrics. The Compresso-T is lightweight and moisture wicking – the perfect solution for hot weather, or as a layer underneath other clothing.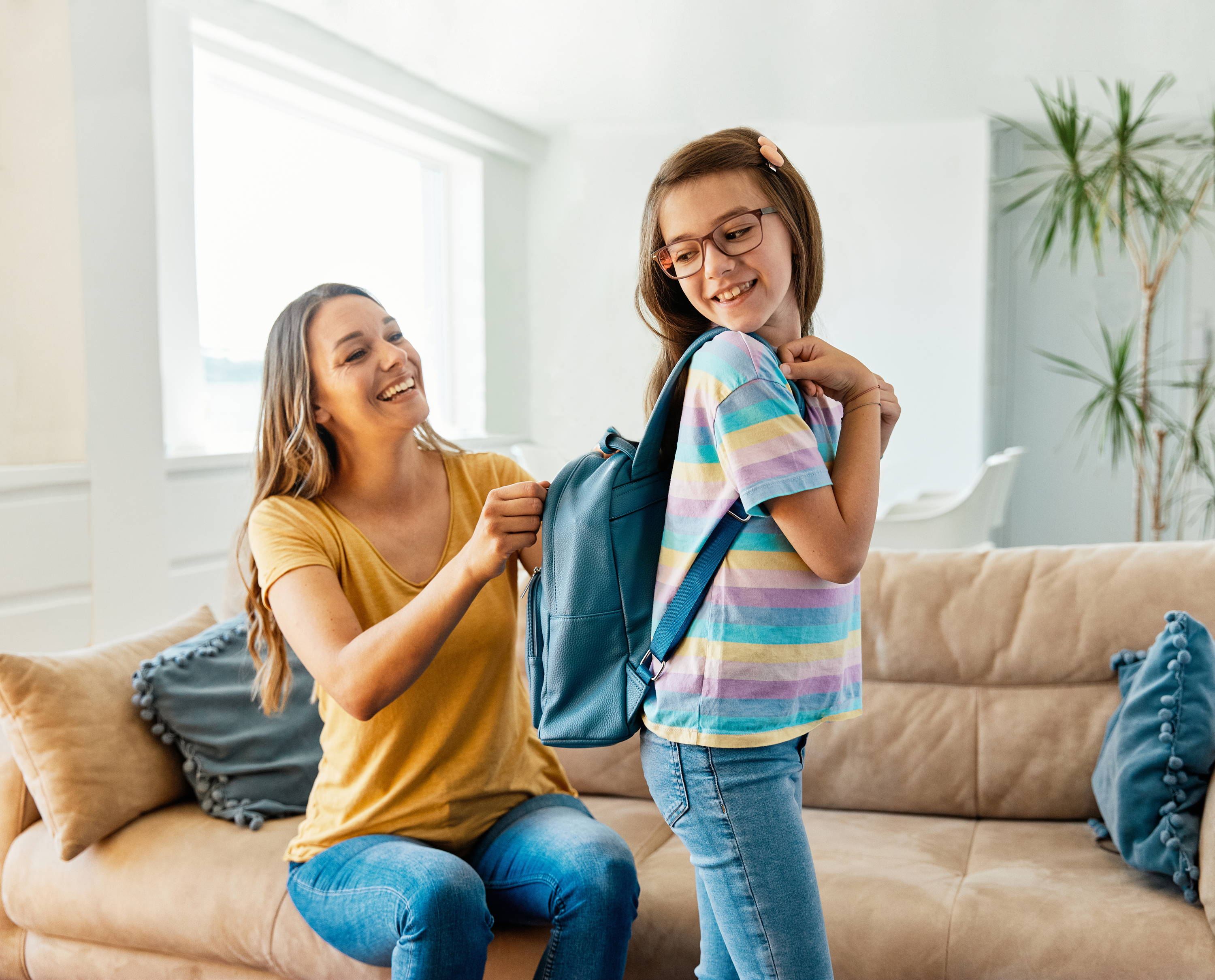 Ditch Your Non-Seamless Socks

Typically, socks are the biggest irritating issue for a child. Lumps, bumps and seams bunch and rub making wearing them very uncomfortable. SmartKnitKIDS Seamless Sensitivity Socks are made with super soft and stretchy materials that are very comfortable for kids. And better yet, they are knitted cocoon-style meaning that there are absolutely no seams throughout. Your kids can rest easy knowing that there will be no irritating lumps or bumps to bug them at school. Parents say that SmartKnitKIDS Seamless Sensitivity products make a difference for their kids every day.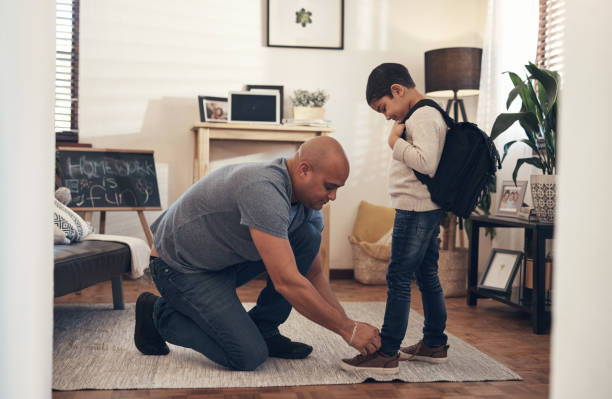 Following these eight tips will help you with your child's Back to School wardrobe, as well as navigating through the morning routine during school days.
Tips for Parents Navigating SPD
10 Reasons to Go Seamless