Posted by Thuasne on Nov 17th 2022
Tips for Traveling with Health Issues
---
Traveling has become a reality for most people. Whether you're visiting family for Thanksgiving, going on a summer vacation, or traveling for business traveling with health issues can easily throw a wrench into your best laid plans. But, with some careful planning, you can still have an enjoyable or successful travel experience despite your health issues. The following tips provide advice for how to travel with health issues.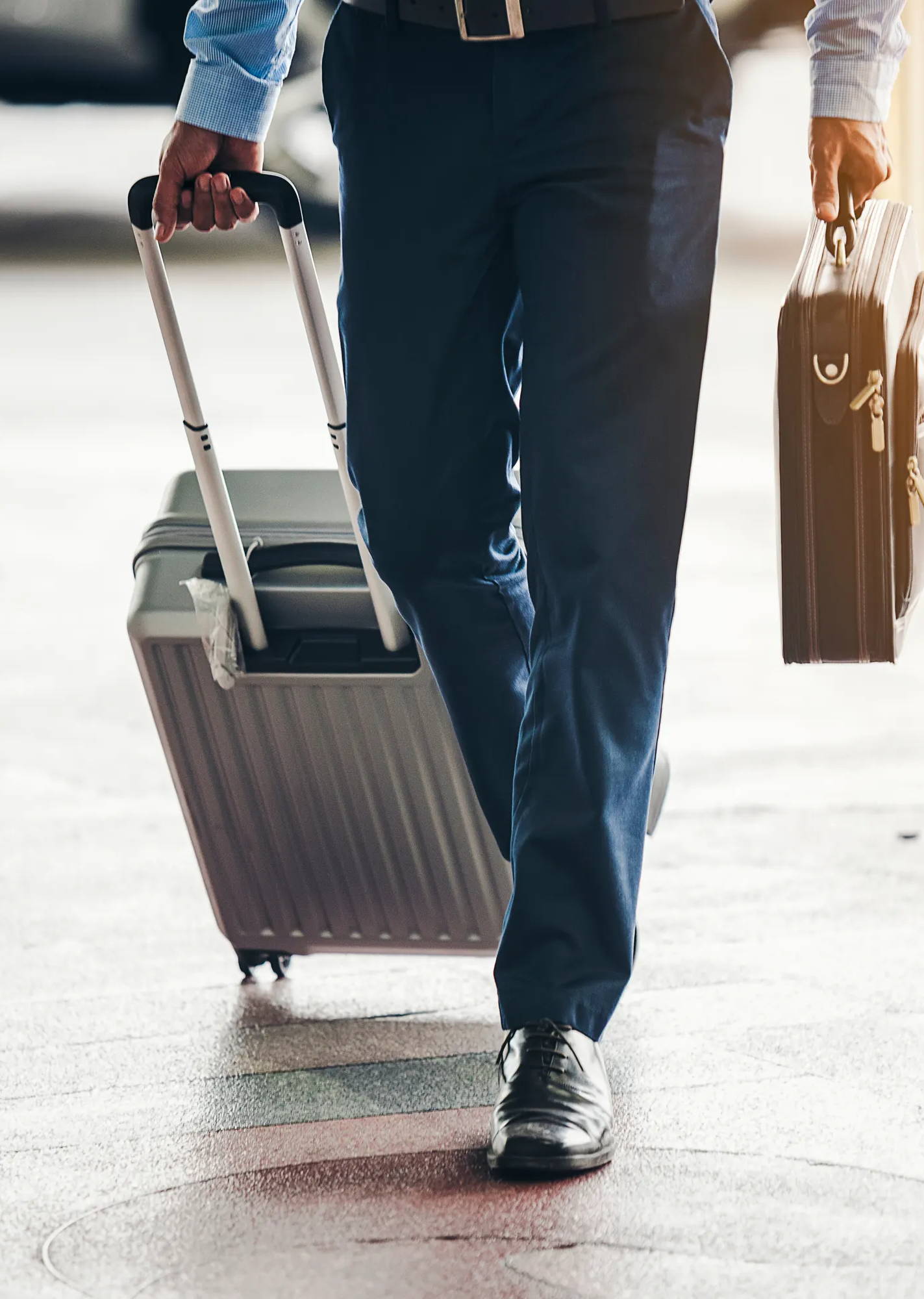 Be sure to pack all your daily medications and any other medications that you may need. If you're flying, be sure to pack them in your carry-on bag. Get your prescriptions renewed ahead of time and bring enough for the duration of your trip, plus a little extra.
If any of your medications are temperature-dependent, you'll want to plan for this, too. A wide-mouthed, insulated thermos is very handy. Just fill the bottle with ice ahead of time to cool it. Once cool, dry it and place medications inside. They should stay cool until you arrive at your destination.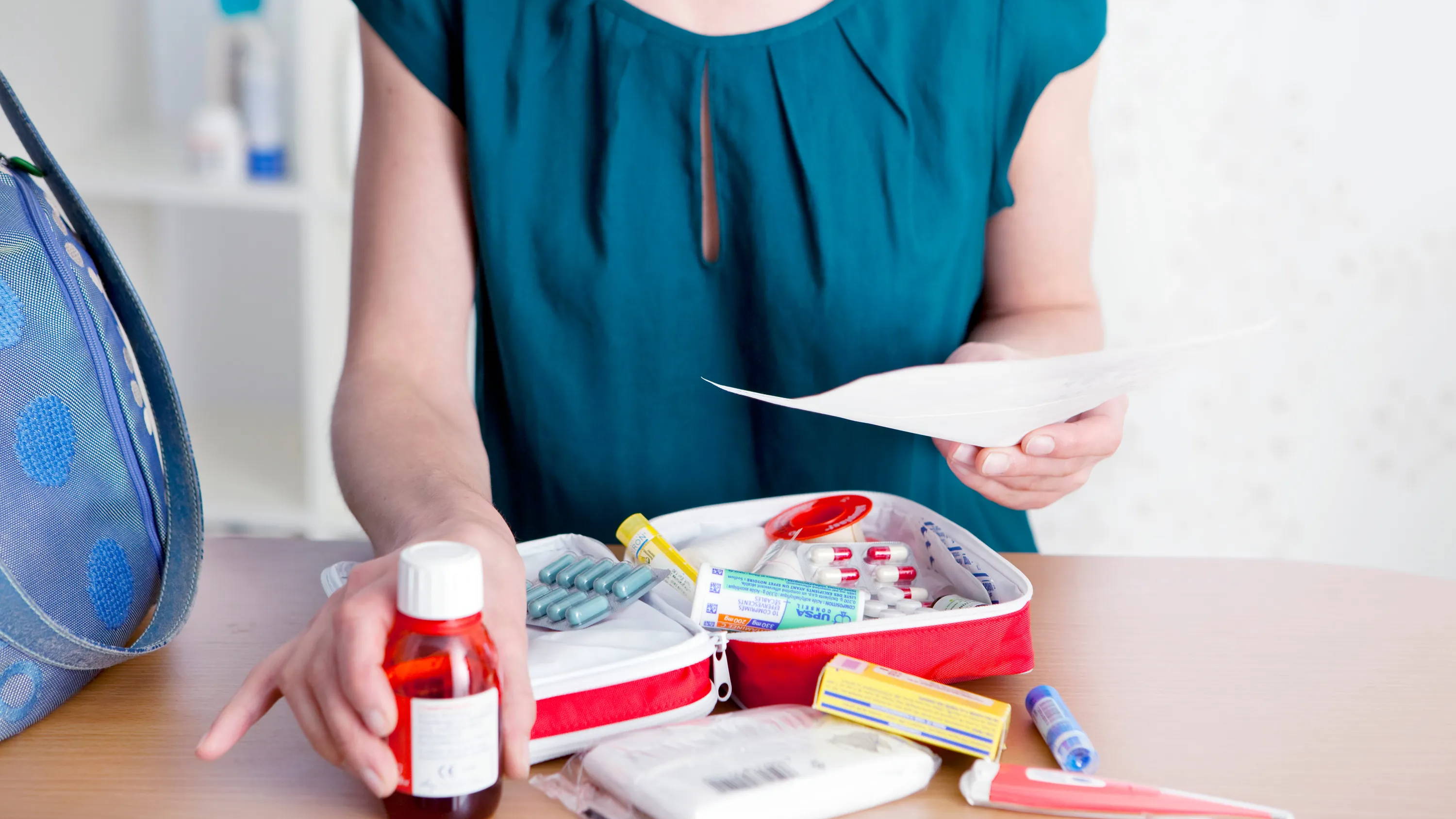 Insurance and Medical Identification
Pack your medical insurance cards and any other documentation you may need in a medical emergency. No one wants to have a visit to a doctor or emergency room while out of town, but it's best to be prepared in case it does happen. You may also want to travel with a medical alert bracelet to help notify medical professionals in the event of an emergency.
You may find it prudent to inform TSA agents, flight attendants or other officials of your medical conditions. If you experience a medical emergency mid-travel, it will be helpful for them to have fore-knowledge of your conditions. They will be able to act faster and more efficiently to help if they are aware of any conditions up front.
It's important to get plenty of sleep – even extra sleep – before a big trip, but especially if you are dealing with health issues while traveling. Go to bed early before a trip, or take a nap before leaving. Be sure to get good sleep during the trip, as well, so that you'll be in good shape when traveling back home.
Don't be stationary for too long, as this can lead to deep vein thrombosis during air travel or long car trips. Getting up to walk every now and then while traveling can be the difference in preventing blood clots. Walk up and down the aisles every once in a while during flights, or stop and get out every so often while driving. You can also wear some compression socks to help prevent deep vein thrombosis in plane travel, as well as car travel.
If you suffer from arthritis or other health problems, you won't want to over exert yourself. Make sure to pack as lightly as possible, so you have less to carry. Bags with comfortable shoulder straps or wheels will also help.
Pack any arthritis aids you use regularly. If it's something you use regularly, bring it, even if you think you won't use it.
Dress Comfortably and Wear the Right Socks
Travel has a way of being uncomfortable as it is. The more comfortably you dress, the less discomfort you'll experience. SmartKnit Seamless Socks will help prevent your feet from becoming irritated, especially if your travel will include a lot of walking through airports. Wearing compression while you travel is a good choice to help prevent deep vein thrombosis or DVT – a dangerous condition that travelers are at risk for.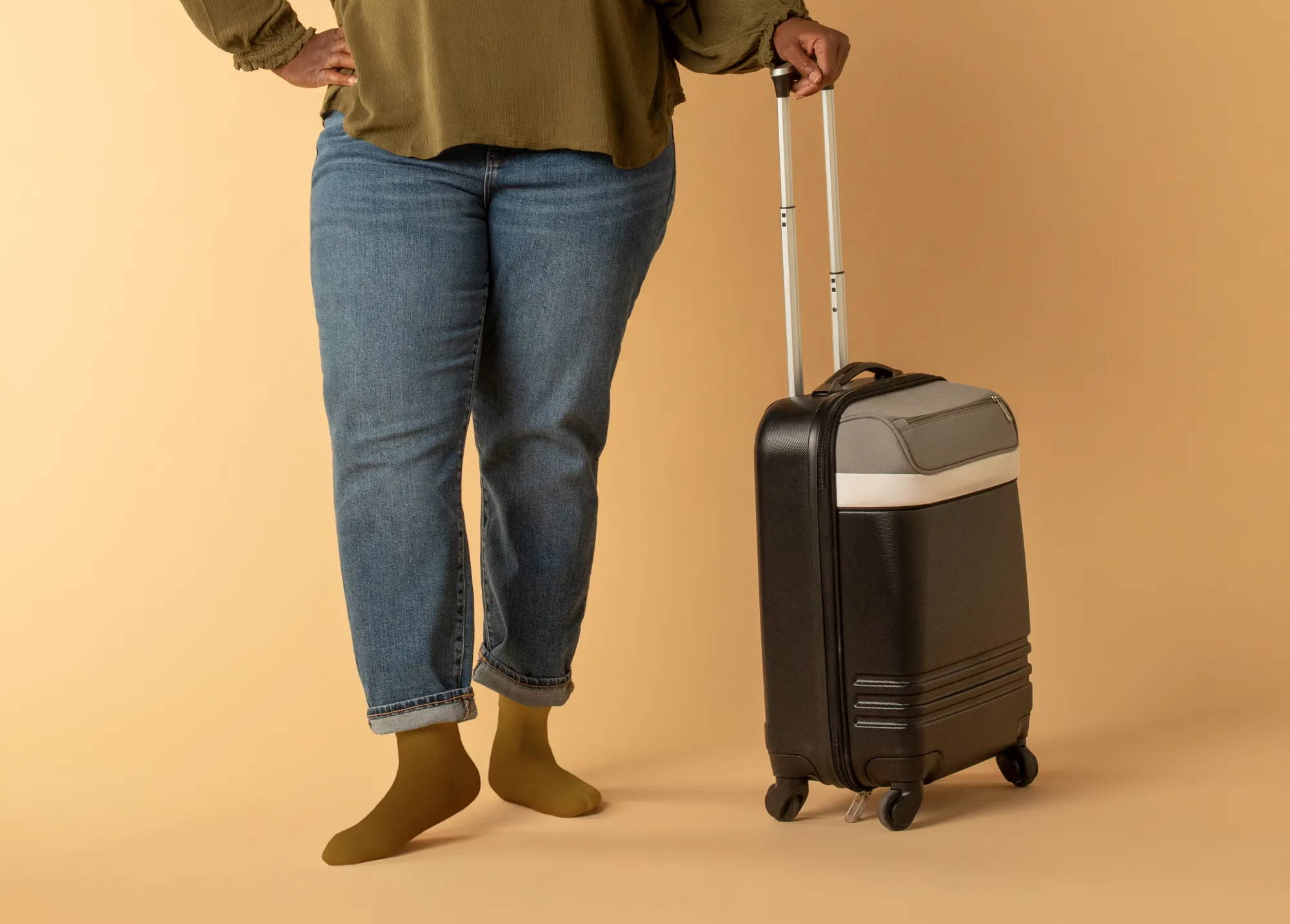 ---
The most important thing is to avoid a recurrence or worsening of your health conditions, especially when it comes to deep vein thrombosis and travel. But, careful planning and adherence to these easy-to-follow tips, and your health conditions should not be an issue in traveling.
This article should not be used in place of advice from a medical doctor or occupational therapist.
---