AND HOW COMPRESSION CAN HELP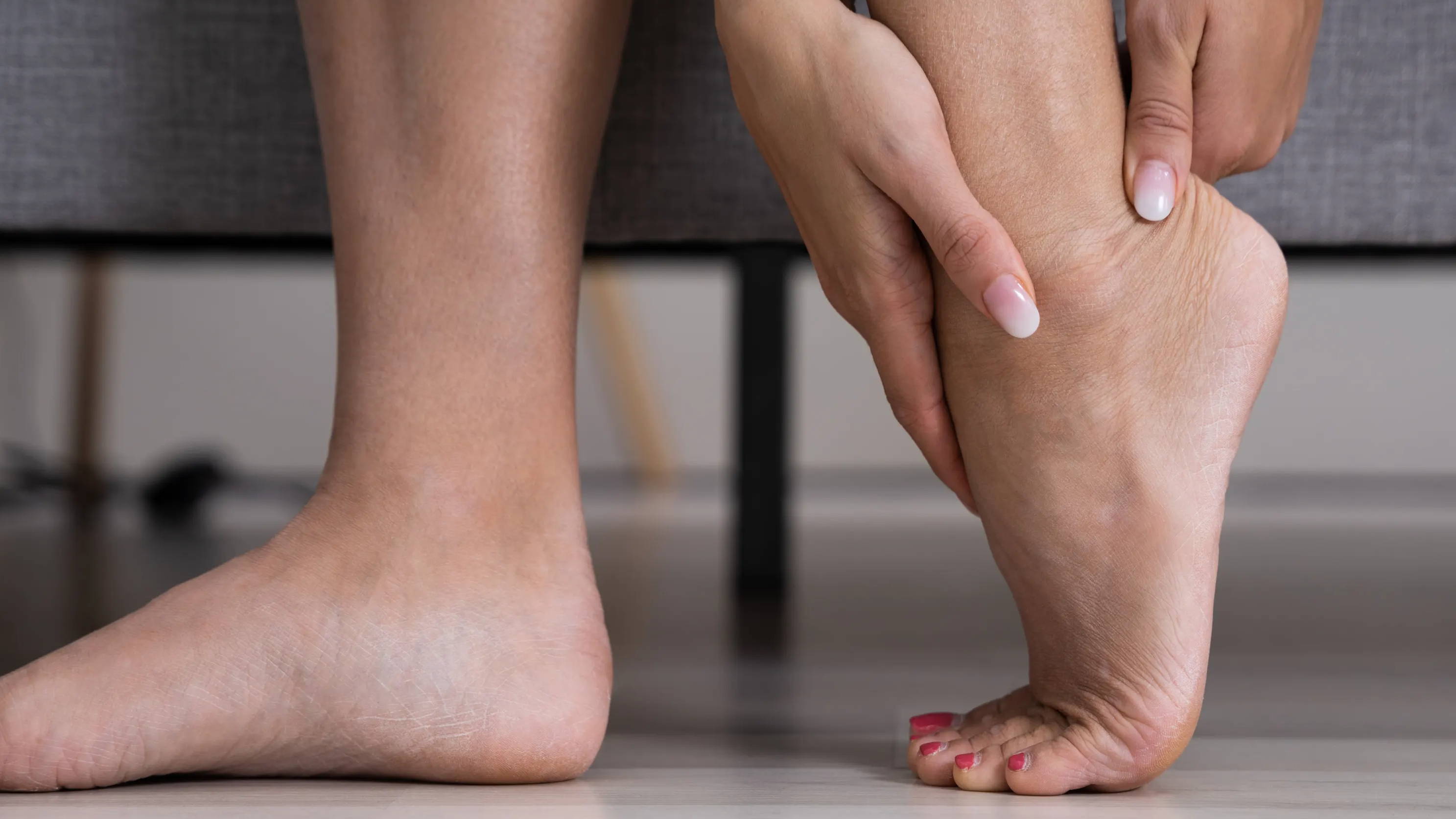 Leg swelling can be caused by a number of things. Often times it occurs when a person sits or stands for prolonged periods of time. Swelling can also occur from fluid retention, athletic injury, venous insufficiency, pregnancy, or poor blood circulation. Excess swelling can cause pain, lead to more dangerous conditions such as deep vein thrombosis, or even be a sign of other serious conditions. It's important to treat and relieve swelling.
Relieve and Prevent Swelling
Compression is one of the best ways to treat leg swelling. The graduated pressure from gradient compression helps the body to absorb excess fluid. It also encourages blood to flow back to the heart improving circulation. It can help to repair tissue damage with the increase in oxygen. Finally, compression can help to prevent more serious health conditions such as DVT.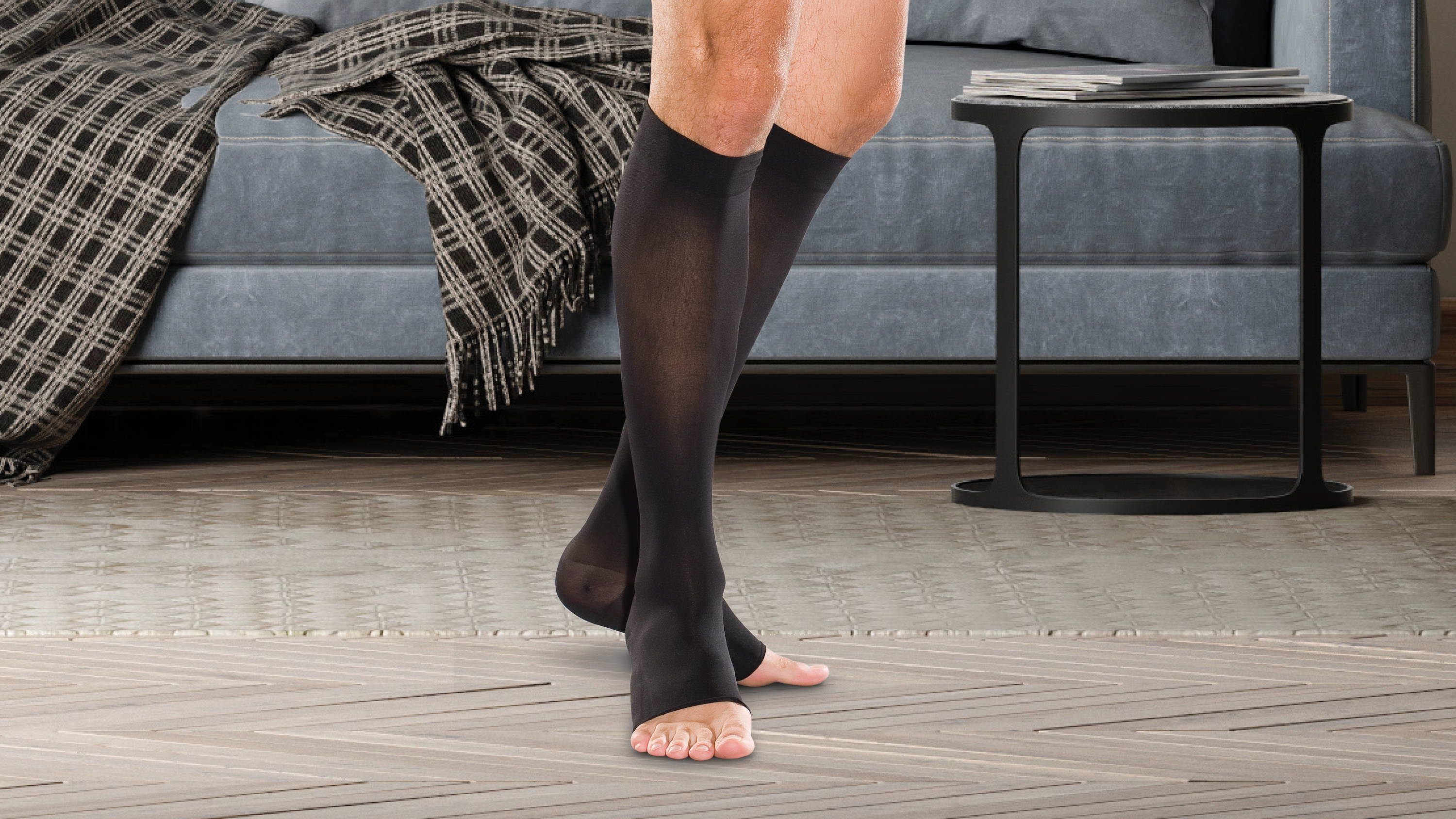 OUR RECOMMENDATIONS FOR COMPRESSION
Therafirm®, Core-Spun by Therafirm®, Ease by Therafirm®, TheraSport by Therafirm®, Core-Sport by Therafirm®, SmartKnit®, SmartKnitKIDS®, and Knit-Rite® are brands of Thuasne®
Proudly made in USA in Kansas City, KS and Hamlet, NC.
This is general information and not intended to diagnose or treat patients. It is the provider's responsibility to ascertain the appropriateness of individual applications
of compression therapy. Patients should always consult with their provider prior to wearing compression products.
Contraindications:
Compression products should not be worn and are contraindicated if you have any of the following conditions: severe arterial insufficiency, cutaneous infections,
acute dermatitis, wet dermatosis, uncontrolled congestive heart failure, skin irritations, allergies to dyes.