Posted by Therafirm on May 10th 2022
10 Reasons to Go Seamless and Try SmartKnitKIDS
---
SmartKnitKIDS offers seamless socks, undies, bralettes, and Compresso-Ts that are perfect for kids with a sensory processing disorder, or for those who just hate socks and seams.
What's the big deal with truly seamless socks anyway?
Some children with ADHD and autism have tactile hypersensitivity. This means that if something is picking, poking, or protruding in their clothing they will feel it. Making sure that their clothing is free from tags or seams helps ease anxious feelings of hypersensitivity. Wearing clothes that are made with soft fabrics, no seams, and no tags reduces the number of triggers for emotional overwhelm, and will lead to fewer meltdowns. Children will experience less stress and a higher rate of success in regulating emotions.
Truly seamless socks really do exist! They are made using a knitting process that completely eliminates blister-causing seams and makes them ideal for sensitive feet. At SmartKnit, we think the reasons to go seamless are truly endless! But we have assembled an easy list of 10 benefits to going truly seamless.
Choosing a form-fitting sock that fits your feet like a second skin allows for more comfortable wear throughout the day. SmartKnit is made with high-stretch Core-Spun yarns that "hug" your feet, which reduces wrinkling and bunching. Form-fitting and absolutely seamless socks are the singular option for kids with autism, ADHD, or anyone with sensitive feet.
These socks are the BEST! My 5-year-old has been complaining about socks for as long as she could talk. These are game-changers! No more frustration, no more tears, no more spending over 5 minutes each morning trying to get the toe seam just right. The first time she put on a pair, you could see the relief in her eyes! Thank you SmartKnit!
– KELLY W., verified buyer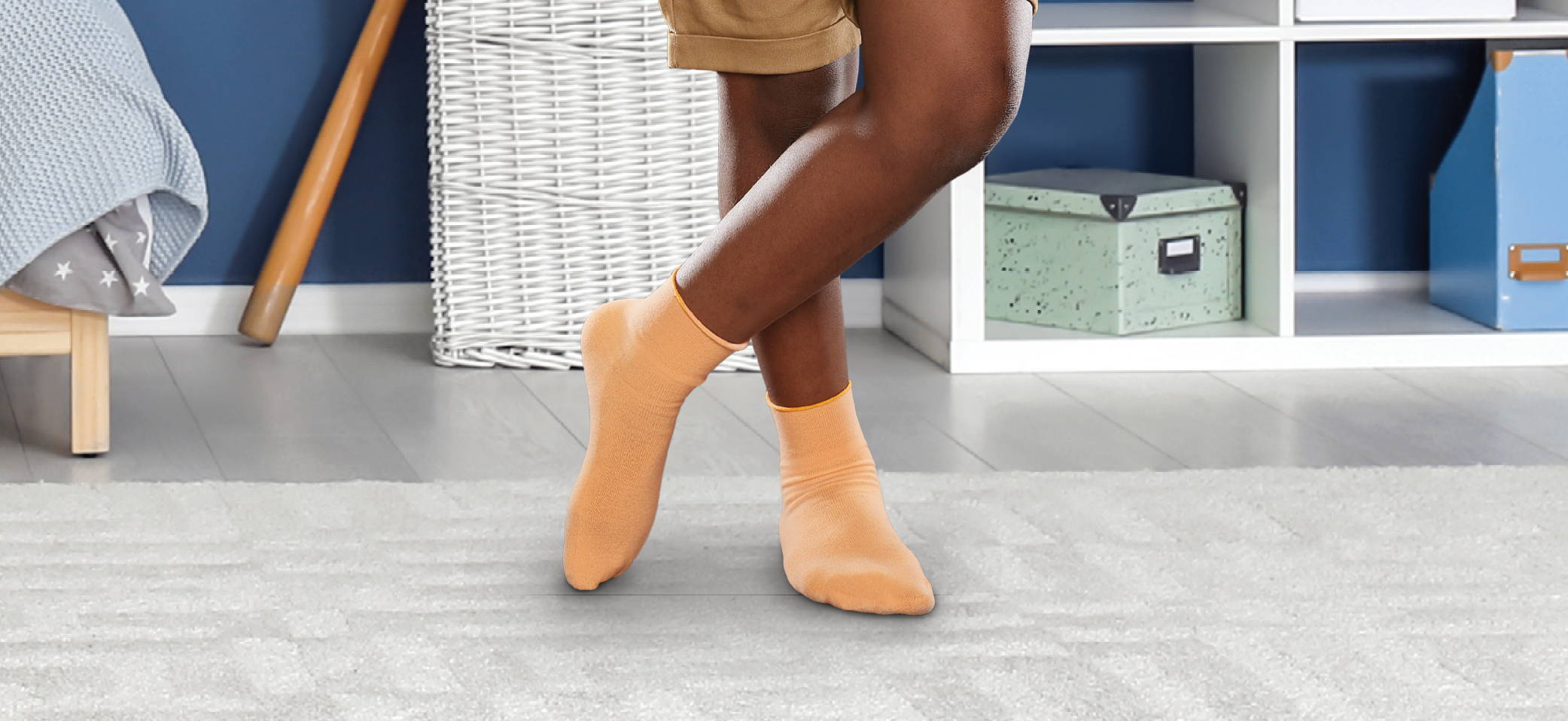 Colors can lift your mood and help you to feel better. Fun colors allow your child to enjoy what they are wearing and be creative in picking out clothes. During stressful times wearing colorful clothing can assist in psychological discomfort, easing feelings of stress and anxiety.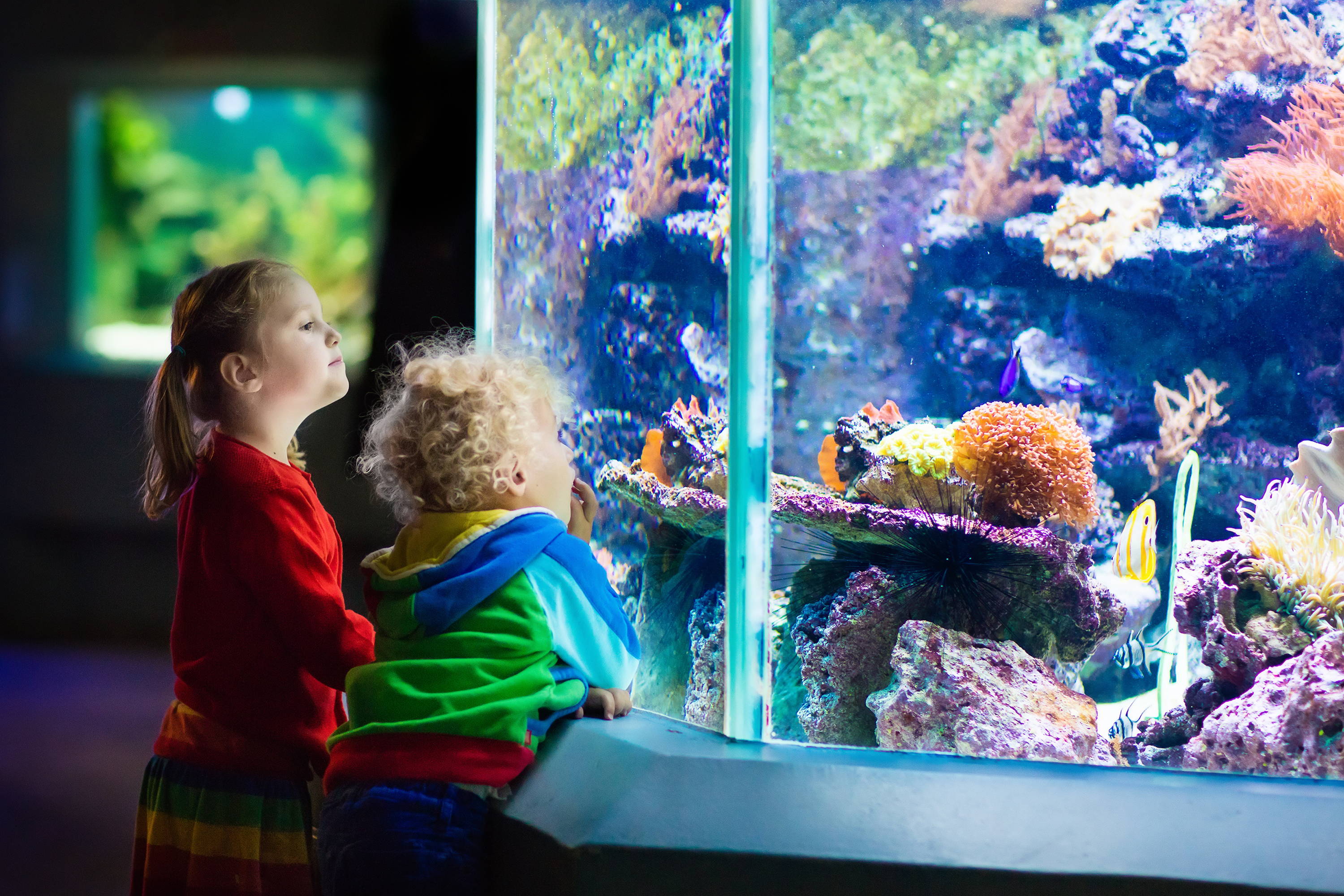 Treated polyester and IONIC+™ silver fibers wick moisture, provide a more hygienic sock environment, resist odor, and help reduce friction. Moisture-wicking fibers help to keep feet cool, dry, and comfortable minimizing irritation.
My daughter was so excited when she put them on. She said they felt as comfy as her jammies. That made for a happy mom, too.

– SARAH D., verified buyer
Wearing seamless clothing, not just socks, helps to limit the number of meltdowns and tantrums caused by sensory issues. Soft, breathable, and comfortable materials that "hug" the body enable your child to feel safe. SmartKnitKIDS Compresso-T is a comfortable lightweight option for kids with sensory issues.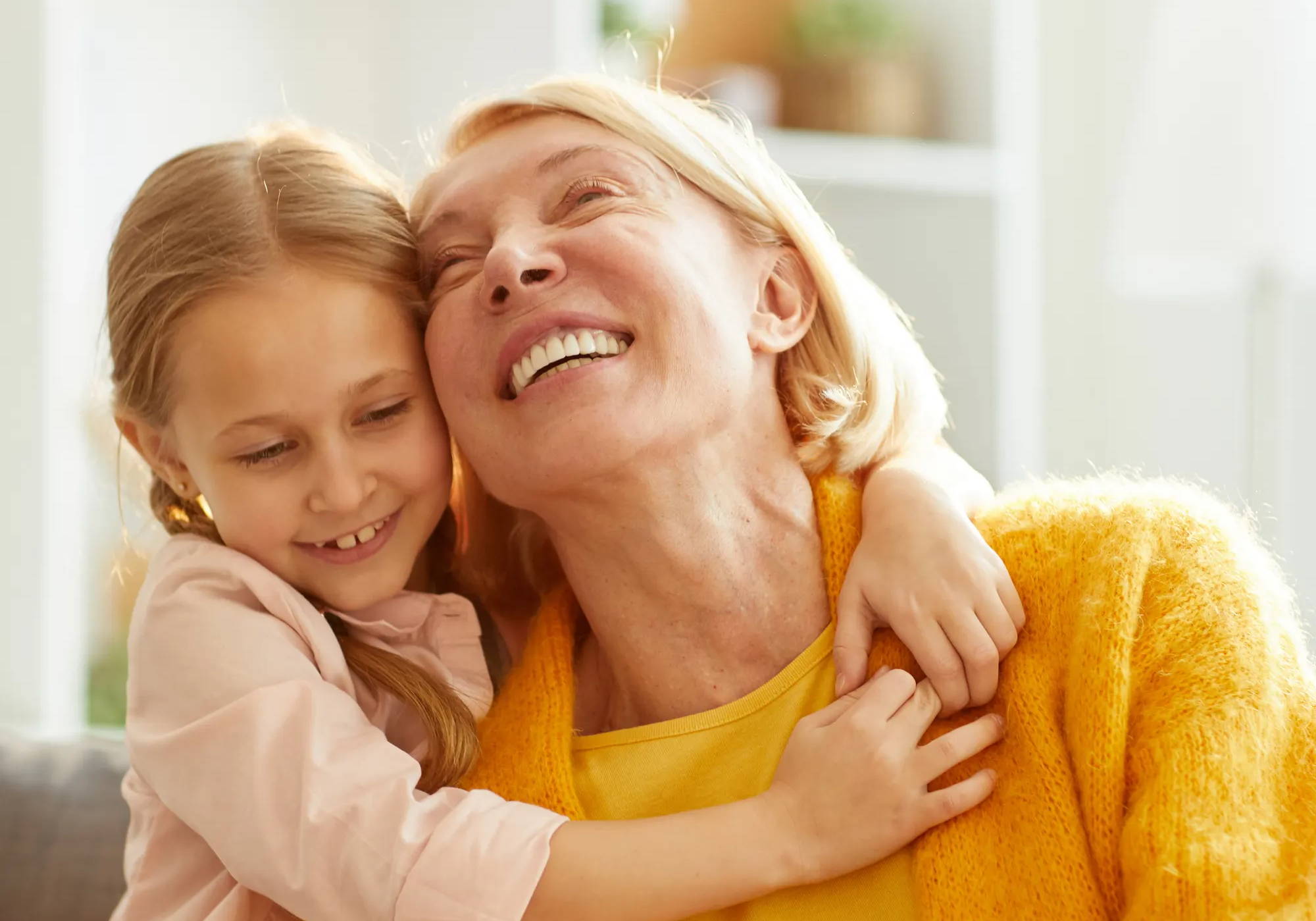 5. Minimize Sensory Issues
Removing the irritating sensation of seams and extra fabric, seamless socks make it easier to get dressed. Reducing the time making adjustments to toe seams, allows your child to take the time needed in getting dressed. Let them feel the sensation of the clothing on their skin and how it makes them feel. Choose an option that allows your child to look forward to getting dressed.
Socks have been a daily morning trauma for our daughter. She loves these. We are replacing her entire sock drawer with SmartKnit. The savings in time and peace of mind are worth the cost.
– ANDREW L., verified buyer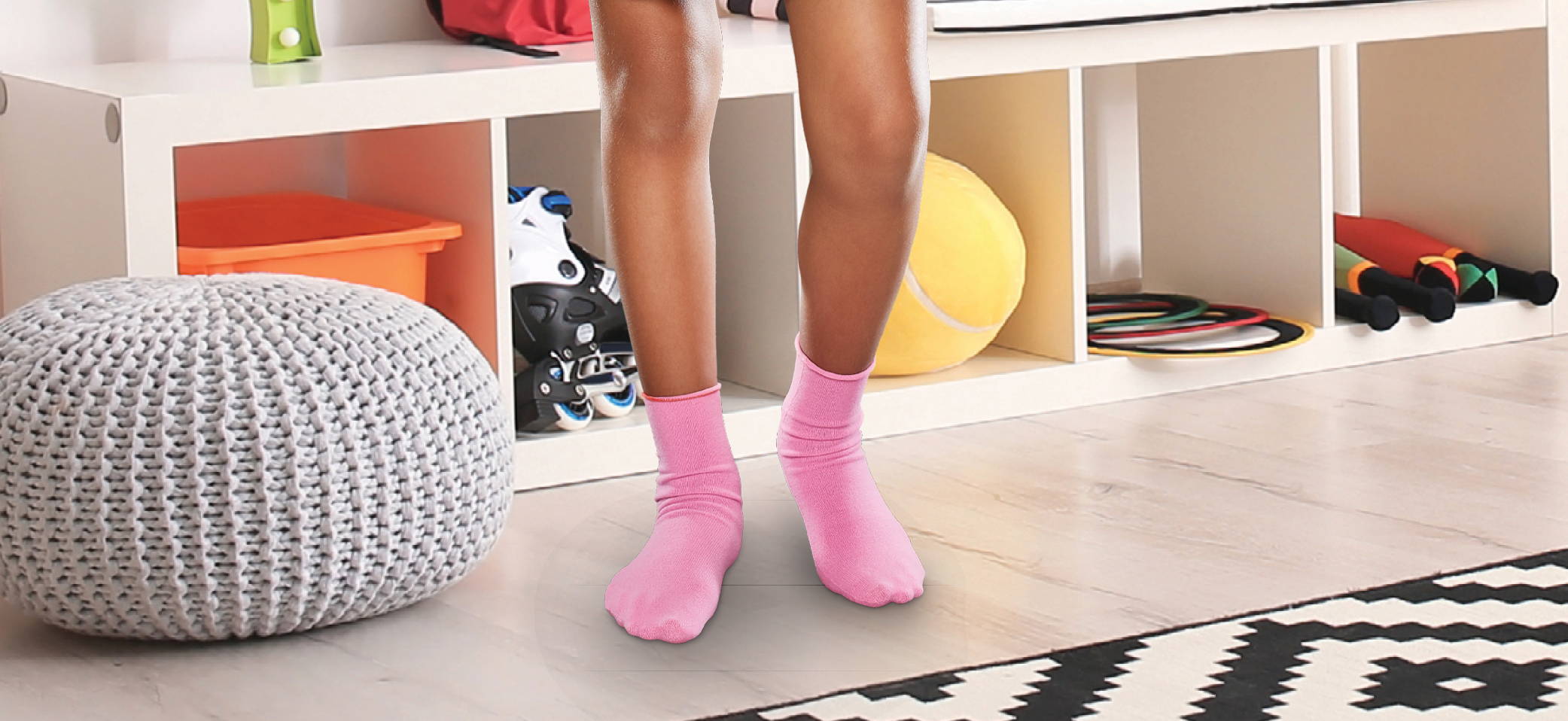 Comfort is defined as the absence of discomfort or pain. Wearing clothing that makes you and your child feel at ease will minimize feelings of discomfort both physically and emotionally. Wearing a seamless sock or item of clothing provides better emotional balance throughout the day. Wearing clothes that are comfortable has been shown to increase academic productivity. When children are more comfortable, they are more at ease. With this calmer state, your child will be able to have a more successful day at school both academically and emotionally. How great would it feel to be able to send your child off to school knowing they are set up for success?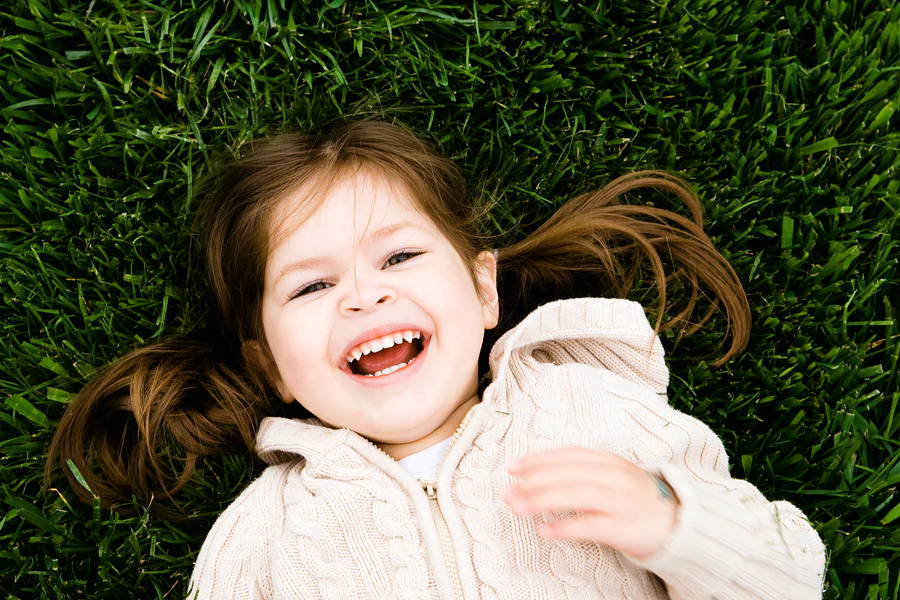 An elastic-free, non-binding Halo Top fits comfortably, while helping to prevent painful leg indentations and protects against irritation. Being able to prevent socks from causing a painful or uncomfortable indentation in the skin is great for kids with sensory issues or anyone who wants more comfortable socks.
My daughter with sensory processing disorder loves the way it feels! That's a win to me!
– LORI H., verified buyer
8. Pair with Favorite Clothes
Seamless clothing is great to layer with your child's favorite dress, jeans, or other clothes. Allowing them to choose their favorite clothing items to pair with the Compresso-T or seamless socks is a great way to give your child some control of their routine. With Compresso-T they can still wear their favorite t-shirt that once was overstimulating.
Great for kids with sensory issues. Having irritation-free options for getting dressed helps your child focus and minimize tantrums. Easy-to-put-on seamless socks help your child stay calm throughout the day and while getting dressed, allowing for an emotionally irritation-free day.
What a fabulous product for our little ADHD guy. Tag-less and gives him a little pressure which helps with proprioceptive and tactile senses. Seriously thank you!

– KATHY H., verified buyer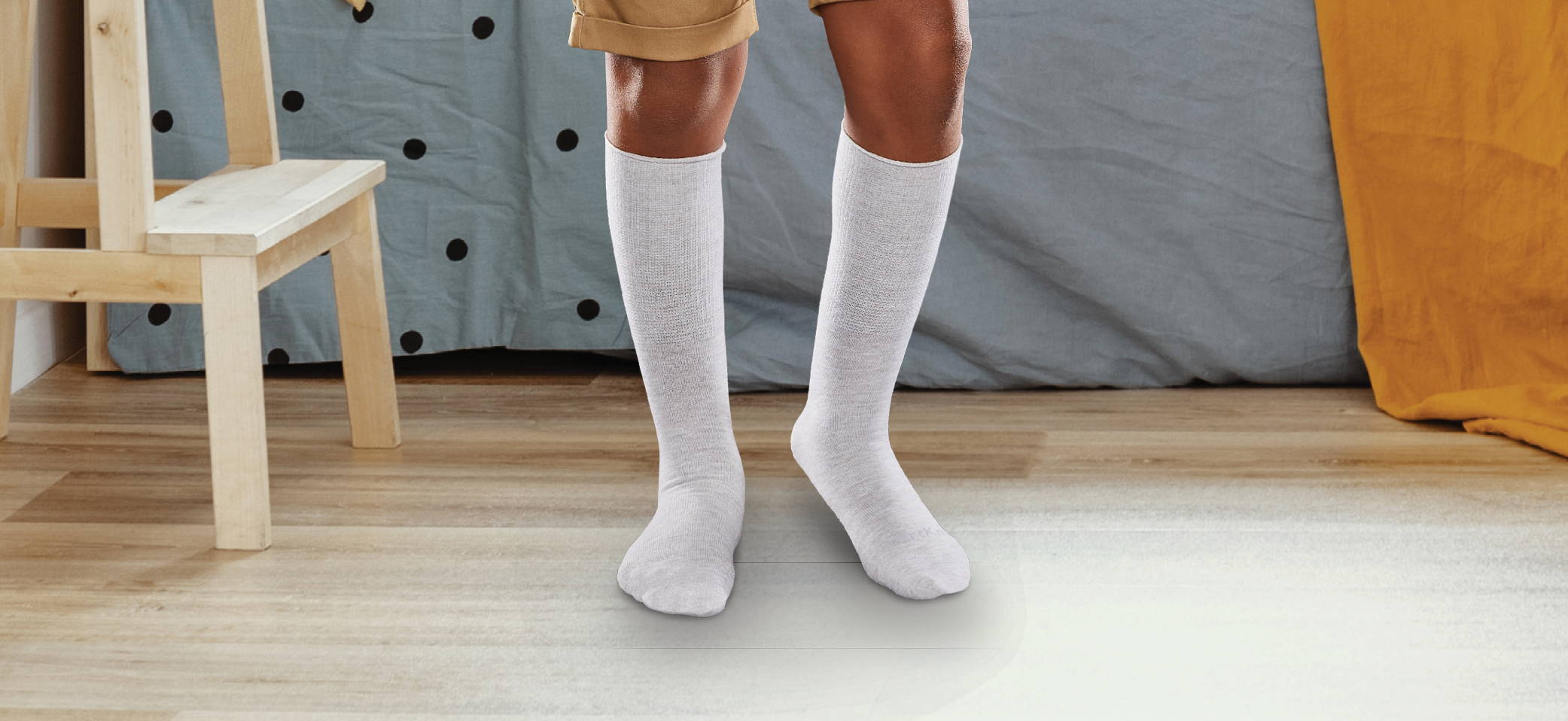 10. No Tags, No Seams, No Tears
Limiting the different types of sensory stimuli your child experiences throughout the day results in fewer meltdowns, fewer tantrums, and no tears. Parents can feel calmer and more at ease when children are able to experience the day in a less agitated state.
Minimizing sensory issues through clothing allows your child to feel comfortable, confident, and in control. Choosing products like SmartKnitKIDS allows you to feel empowered knowing that your child can be better in control of their emotions.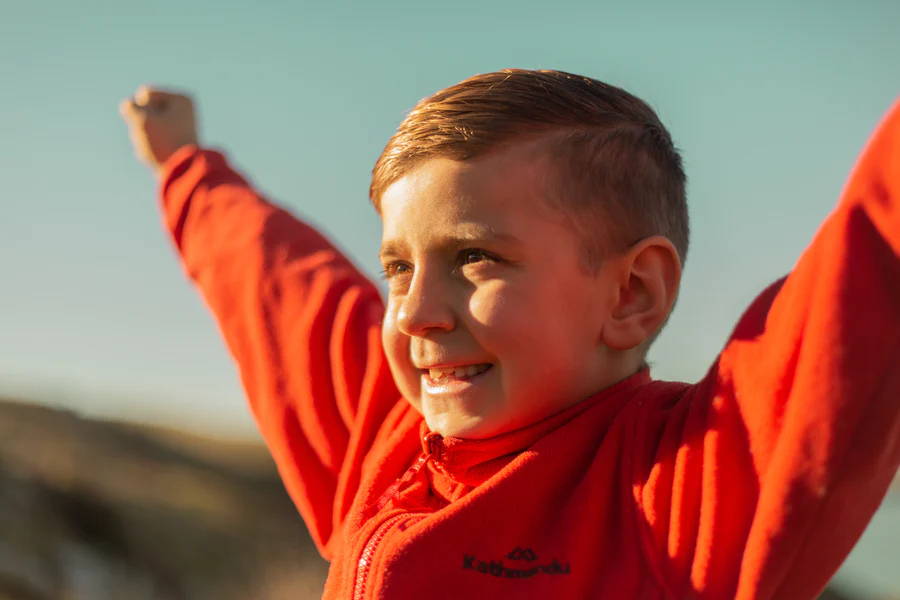 ---
10 Reasons To Go Seamless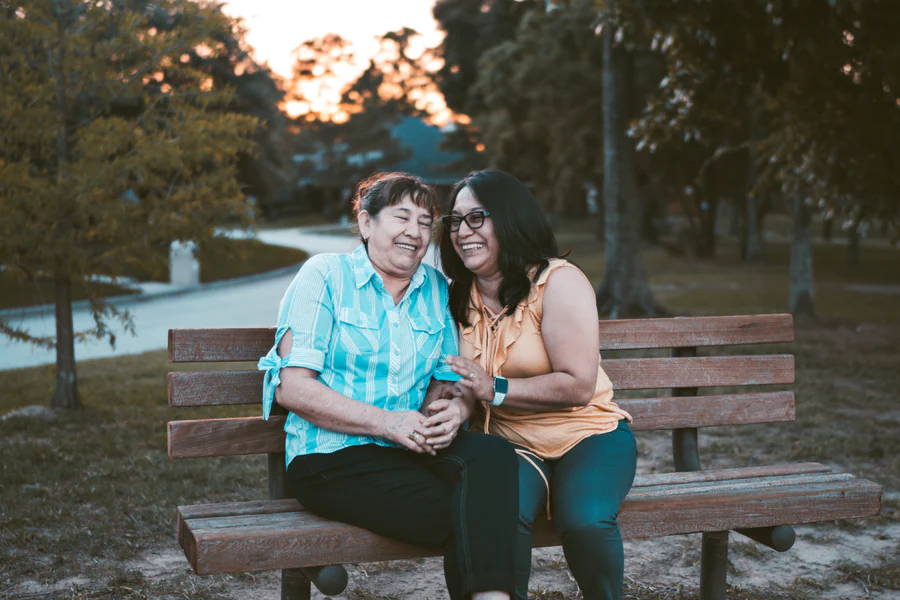 5 Tips for Helping Autistic Teens and Adults Manage Stress