We have some helpful tips to support your child and avoid meltdowns while shopping for back-to-school this year.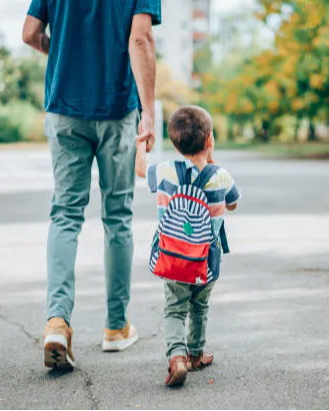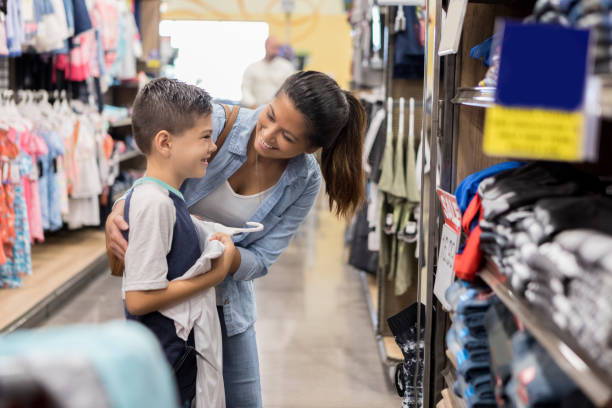 ---
Choosing new clothing for back-to-school can be the most exciting part of the closing of summer. Going shopping with mom or dad and picking out the right outfit that will make you feel like a superhero or princess this school year. It can be such an exhilarating feeling. But this isn't always the case. It can also be a stressful time of year. The preparation at times can feel overwhelming, especially when you are supporting a sensory-sensitive child.
For children with sensory processing disorder (SPD), there needs to be special care taken into consideration with choosing the right clothing for back to school. And it does in fact have to be, just right. What does "just right" mean for your child? Well, that can come down to a few key categories, and we are here to help break them down for you to make back-to-school shopping easier and with fewer meltdowns.
We have some helpful tips to support your child while shopping for back to school this year.
Bugsley's Back-to-School Edition
---
Make it Easy on Your Child
First and foremost, allow your child to lead the way. Let your child dictate their preferences in clothing. Whether that be color, texture, fit, or size, you want your child to be comfortable. Take your child with you when you go shopping for back-to-school clothes. This will help to make the occasion feel not only special but like they are in control of the outcome, something that is very important to a child with SPD. Let your child feel the fabrics, and if they are comfortable let them try them on in the store. For some children with SPD trying on instore may be too much of a sensory overload. Take items home, if you are able to return them, and let your child try them on in the comfort and safety of your home.
Children with sensory processing disorder may fidget as a way to self-regulate their emotions. Preventing triggers in their environment that would cause them to self-regulate more often, possibly becoming overstimulated, will help to support your child throughout the school day.
Try your best not to choose items of clothing that have extra parts that will cause them to become overstimulated or fidget. Any parent who has experience with SPD will tell you to buy seamless and tag-less clothing andclothing without zippers, buttons, or even buckles. Many children find SmartKnitKIDS seamless bralettes, undies for girls, and boxer briefs for boys to be more comfortable than traditional undergarments. They are all made with super soft and comfortable materials. SmartKnitKIDS products are knitted with no seams. Send your child to school knowing that they will feel supported. No more seams mean no more tears or tantrums.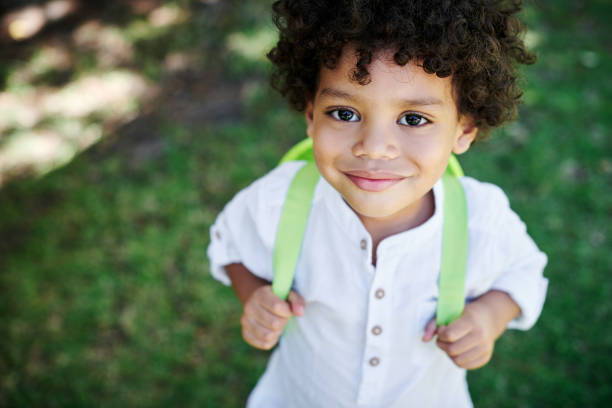 Shopping ahead of time, a few months to even a few weeks in advance of the start of the school provides your child enough time to get comfortable in the clothing that was chosen. After all, the clothing is new, and sometimes to a child with SPD that can be overwhelmed if it is not what they are used to. Give your child some time to get used to the new clothing they have chosen for this new school year. Some clothes and shoes need to be "broken in" before they become comfortable. Do your school shopping a few weeks ahead of time to make this easier. Then let your child wear their new clothes for short periods of time leading up to the start of school. You'll learn if there are things that make certain outfits annoying or uncomfortable.
Give Weight to Compression Shirts

Some may know the benefits of a weighted blanket, but did you know that there are immense benefits to weighted or compression clothing?
Many children with sensory processing disorder find comfort in wearing heavy clothing. Some children may even be most comfortable completely covered in heavier fabrics. The reason for this is that it helps to calm their nervous system. Ultimately this can lead to fewer meltdowns at school.
Some have described this as putting a protective layer between them and the outside world. A compression shirt like the Compresso-T from SmartKnitKIDS gives children a sense of support while providing a sense of calm without bulky or irritating fabrics. The Compresso-T is lightweight and moisture-wicking – the perfect solution for hot weather, or as a layer underneath other clothing. Compression is the added layer of safety for your sensory-sensitive child this school year. Making them feel like a superhero with our Bugsley superhero design
Socks, The Biggest Irritant of All

Get rid of the biggest irritants for your SPD child. For most, this means getting rid of itchy irritating seams. The biggest culprit for seams is socks. Socks are something that we all wear every day and because of this, you may not think of them as irritating if you are not sensory sensitive. But for those with SPD, a seam can be one of the most overwhelming things that they feel, ALL DAY!
We hear from parents who tell us that socks are the biggest irritant for their children. Whether it's lumps, bumps, or bunching seams that rub it can be uncomfortable both physically and emotionally for their child. All of our SmartKnitKIDS socks are made with super soft and stretchy materials that are very comfortable for kids. And better yet, they are knitted cocoon-style meaning that there are absolutely no seams throughout. Your kids can rest easy knowing that there will be no irritating lumps or bumps to bug them at school.
Go Seamless for Back-to-School Support

Supporting your child can feel difficult, but it doesn't have to be hard. We hope that these tips have equipped both you and your child to conquer the new school year with confidence. Allowing your child to seamlessly transition from summer to a new school year.